Eckoh joins the Five9 App Marketplace as the first Secure Payments provider
Five9's customers set to benefit from Eckoh's market leading secure payment solutions

Eckoh, the global provider of Secure Payment products and Customer Contact solutions, today announces that it has joined the Five9 App Marketplace as the only approved Secure Payments partner for Five9's customers.
Five9 launched the App Marketplace in November 2019 to offer technology solutions from trusted partners to more than 2,000 Five9 contact centre customers worldwide. These partners seamlessly integrate into Five9 and provide valuable extensions to the platform. The App Marketplace spans over 10 categories and with the addition of Eckoh in the Compliance category, Five9's contact centre customers will now have access to the benefits that Eckoh's secure and PCI DSS compliant payment solutions deliver and their expertise as being a PCI DSS Level One accredited Service Provider for over a decade.
Eckoh provides PCI DSS-compliant Secure Payment solutions to many of the largest enterprises in the UK and US, including many FTSE 250 and Fortune 250 companies. Their patented solutions, which include CallGuard and ChatGuard , ensure that sensitive payment and personal data never enters the contact centre environment when a payment is taken, giving a simple and effective way to minimise fraud risk, secure sensitive data and become PCI DSS compliant. These proven solutions secure 'card-not-present' payments made over the phone with an advisor, through an automated IVR, in a live webchat or messaging application, or with a Chatbot. They also allow payments to be made securely with popular eWallets such as Apple Pay, Google Pay and PayPal.
Eckoh will assist Five9's customers in transforming their contact centre operations by delivering better customer experiences across every channel, boosting agent productivity, reducing costs, increasing customer satisfaction and maximising payment security.
Walt Rossi, Five9 Vice President of Business Development, commented,
"The Five9 App Marketplace highlights our expanded partner community and offerings that complement Five9 to deliver comprehensive contact centre solutions," 
"With the addition of Eckoh, Five9 customers can now experience the benefits that their secure and compliant solutions bring to the contact centre."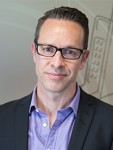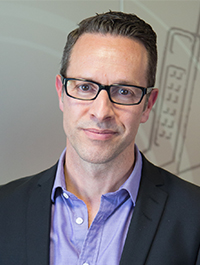 Nik Philpot, Eckoh's CEO, said,
"We're excited to work with Five9 to help their customers reach new levels of security and compliance,"
"With PCI DSS compliance becoming even stricter, and cyber criminals even more aggressive and tenacious, the addition of Eckoh's market-leading solutions to the App Marketplace will help secure the contact centres of Five9 customers without getting in the way of their business operations or the end-customer experience."
---
Additional Information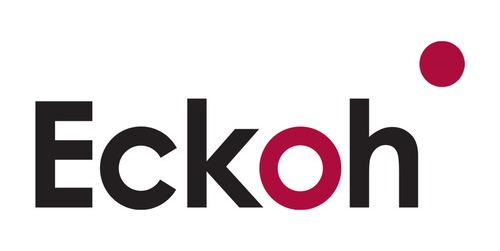 Eckoh is a global provider of Secure Payment products and Customer Contact solutions, supporting an international client base from its offices in the UK and US.
Our Secure Payments products help our clients take payments securely from their customers through all engagement channels. The products, which include the patented CallGuard and ChatGuard, can be hosted in the Cloud or deployed on the client's site and remove sensitive personal and payment data from contact centres and IT environments. They offer merchants a simple and effective way to reduce the risk of fraud, secure sensitive data and become compliant with the Payment Card Industry Data Security Standards ("PCI DSS") and wider data security regulations. Eckoh has been a PCI DSS Level One Accredited Service Provider since 2010, securing over £2bn in payments annually.
Eckoh's Customer Contact solutions enable enquiries and transactions to be performed on whatever device the customer chooses, allowing organisations to increase efficiency, lower operational costs and provide a true Omnichannel experience. We also assist organisations in transforming the way that they engage with their customers by providing support and transition services as they implement our innovative customer contact solutions.
Our large portfolio of clients come from a broad range of vertical markets and includes government departments, telecoms providers, retailers, utility providers and financial services organisations.
For additional information on Eckoh visit their Website or view their Company Profile