Echo-U, the Newcastlebased outsource company, has made a six-figure investment to expand onto a new floor as it continues to grow its headcount and focus on the wellbeing of its team.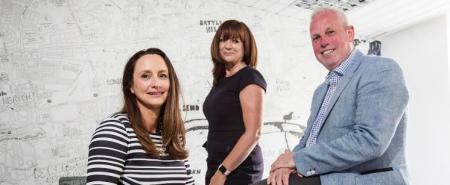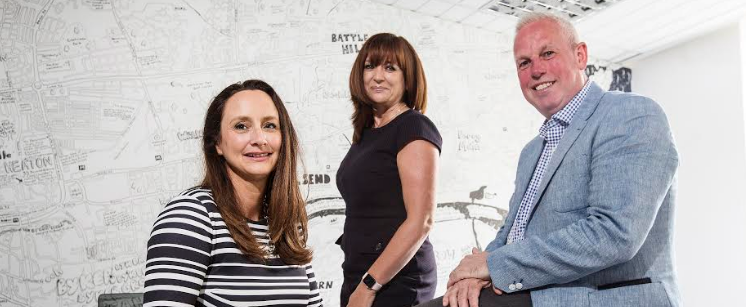 The company has leased a third floor at its Newcastle city centre head office, Tyne House adding 5,500 square feet to its existing 17,000 square feet modern workspace. The expansion will provide the company with room to grow after a particularly successful 12 months, which has seen turnover increase by 50 percent.
The new floor will provide Echo-U with increased internet connectivity as well as a state-of-the-art IT and telephony infrastructure separate to its existing systems, which will protect the business from any unforeseen downtime or power failures.
The significant investment into the spatial design reinforces Echo-U's continued commitment to the development of its people, with a new training facility large enough to host four electronic, interactive classrooms each with capacity of up to 20 advisers.
A brand new eating and a relaxation area has been designed to help the Echo-U team unwind, with the likes of phone chargers and headphone points available to listen to music.
The focus on wellbeing is part of its innovative partnership with Let's Get Healthy to provide tailored training for its managers so they 'Box Clever' in their leadership. The programme will allow Echo-U's future senior leaders to delegate with inspiration, build great relationships, develop brilliant communication skills and manage stress levels.
Diana Bourke, managing director (Pictured left) at Echo-U, said:
"The expansion of our Newcastle city contact centre office allows us to prepare for future business growth, but most importantly we are continuing to invest in our current team. Our people are our most important asset as they are at the heart of everything we do, so this new space will ensure that their professional and personal development will remain a focus for the business. The team were asked for feedback on what would support them in their roles and this has been incorporated into the office expansion.
"We engage a lot of bespoke training for our team because they are such an important part of the business – the new training programme with Let's Get Healthy with a focus on our managers' professional skills and wellbeing was a perfect fit. It is testament to this training that 80 percent of our management team started at Echo-U as great customer service advisors.
"The expansion also allows us to update our IT and telephony infrastructure and continue to lead the market in this area. The technology we use has to reflect the demands and behaviours of our clients who are continually active and choose to interact with their customers on a real-time basis, so downtime is never an option for us. The continuity and resilience of our business technology gives clients a great deal of comfort."
Echo-U has also recently announced plans for its southern expansion which will create 150 new jobs in Bournemouth. Experienced customer service professional, Mandy Holford has been brought in as director of customer services and will head up the new office.
Diana added: "It's an exciting time for Echo-U as we prepare to open our new Bournemouth office alongside the expansion of our Newcastle HQ. We've always believed that Newcastle city centre is the perfect place for a contact centre and the quality of staff we recruit and results they achieve here are outstanding. Expanding to Bournemouth made perfect sense thanks to its proximity to London and the surrounding business community."
---
Additional Information

Photograph Caption: (LtoR) Diana Bourke – Co-Founder, Mandy Holford – Managing Director and David Blakey – Co-Founder
For additional information on Echo-U visit their Website