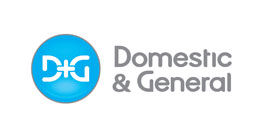 Warranty provider Domestic & General have appointed Lee Randall as General Manager responsible for the Company's Brighton and Nottingham Contact Centres.
With more than 14 years' experience in the contact centre industry, Lee Randall has been appointed to manage a team of over 284 contact centre agents at the Brighton office.
Lee will oversee the teams responsible for one of the company's key customer service partnerships.
Commneting on his appointment as General Manager at Domestic & General said, "I am delighted to be joining Domestic & General, the company has a reputation for delivering excellence and is very much a growing business.
"I'm looking forward to growing key accounts across both the Brighton and Nottingham sites. My role will include the development of new ways of working to ensure we continue to deliver a first-rate customer experience."
Prior to joining Domestic & General, Lee spent four years working for a major energy provider, where he managed 1,100 employees across three sites. He also has 15 years' retail management experience.
Allan Warren, Head of Contact Centres said on his appointment, "We are pleased to welcome Lee to the business. "His appointment further strengthens our customer service team and we look forward to the positive impact we are sure he will bring."
With around 900 employees in Brighton and 2,500 across its four UK offices, Domestic & General provides warranty services for UK and international clients. The company offers comprehensive product protection for more than 15 million customers, working with many of the country's leading appliance brands.