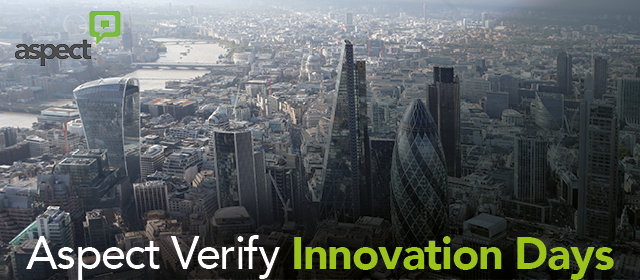 Discover Aspect Verify at our Innovation Days.
Hear from the GSMA about international initiatives to create a secure global mobile expo system, enabling the sharing of data securely between Aspect, Enterprises and Operators.
Held on either the morning of the 27th or 28th September, we are providing tailored insights into how Aspect Verify can help you in your sector. Whether Gaming & Betting or Finance & Insurance, Aspect Verify can help.
Register today to discover more! To check out the agenda, Click Here
Location
etc Venues, Tenter House, 45 Moorfields, Moorgate, London, EC2Y 9AE