As the saying goes, "A problem shared is a problem halved." Why then are many organisations automating their customer service functions – taking away the very human interaction that you expect, and need, when asking for assistance?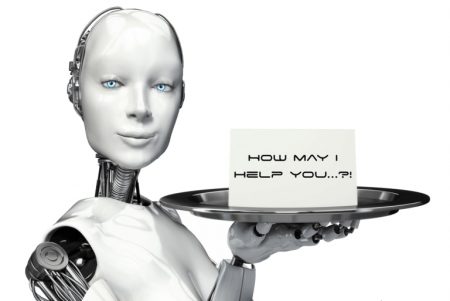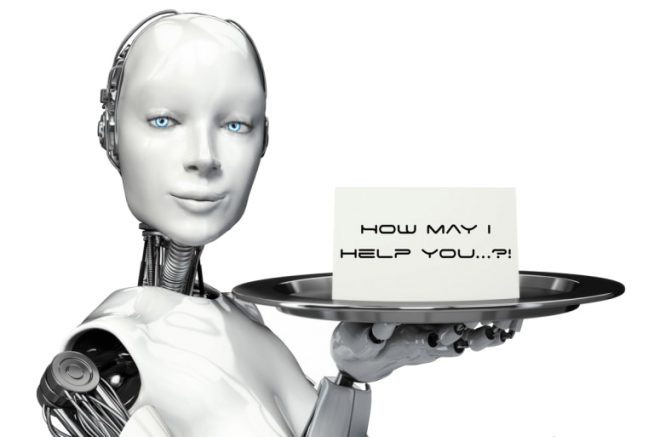 The answer, of course, lies in cutting costs. But are companies cutting off their nose to spite their face? In short, yes.
Automated customer service tools might save you money in the short term, but in the long term you lose customers – and once gone, they're often gone for good. When a customer calls your business looking to solve a problem, it's the human element they're looking for – they've often already exhausted all other avenues.
In an age when many technological questions, health questions, etc., can be answered with a quick search via Google, when someone calls a Contact Centre it's because they need to speak to someone with expertise – not a series of impersonal, automated responses.
Indeed, 24% of Contact Centre workers consult with colleagues and supervisors when on calls, due to the complexity of the problems they're now dealing with.*
I'm not opposed to change. Indeed, technology should be used to enhance call experiences – today it can make calls clearer, make the experience more efficient, and even measure a caller's stress levels. Technology works best not when it makes a person jump through automated, impersonal hoops with computer-generated responses, but instead when it aids true, meaningful conversation – when it helps two people connect.
And yet, the trend of increased call automation marches on. I was at Enterprise Connect Conference in Orlando last year, when I heard a marketing executive proudly announce, "We're automating 97% of our customer service functions…."
I had to keep myself from jumping in and explaining to the guy what a colossal mistake this would be. Some functions simply should not be automated, and customer service is one of them.
To be sure, some customer service processes can be automated without inconveniencing or angering customers. Allowing them to, say, check account balances, add or drop services, and make payments online. These are relatively easy, low-cost, and high-return activities.
Give the people what they want. People.
As the e-tailing group, a renowned ecommerce consulting organization notes, "While automation can be expedient, the resulting impersonal tone and risk of poor information is formidable."
Had I interrupted our friend in Orlando, I would have given him and his colleagues three reasons why removing the human element from customer service is a mistake.
#1: Real problems require real solutions
The most important part of customer service is resolving customers' issues. Because humans have the ability to listen, understand, seek out information and apply accumulated knowledge and past experiences to situations, they're far better problem-solvers than any machine could ever dream of being.
When an issue requires resolution, the risk to the organization is too big to entrust the task to a machine. At that point, the organization is at an important crossroads and can choose from two options:
Delight the customer with friendly service, and 73% will fall in love with your brand.
Anger the customer with poor service, and 91% will leave (and tell up to 15 people about it while heading out the door).
Given the choice, I'll take the human approach any day.
#2: We feel your pain
What also makes people such outstanding problem-solvers is the uniquely human emotion of empathy. It's the warm-and-fuzzy feeling that comes from a soothing voice that assures you that they understand your problem, and can fix it.
As the e-tailing group noted, the impersonal nature of automated machines makes them poor choices to handle vital customer service functions. The computerized voice that intones, "I'm sorry you're having trouble with your selection" isn't, of course, sorry at all. It's an automated voice and the message is played to you, and countless others.
#3: The customer's always right
Finally, consumers want choices in how they receive service. Many people simply prefer to talk to another person – even if it's to handle a mundane task like checking a bank account balance. Denying them the opportunity to do so is misguided. Yes, it may be more expensive to the organization – but it's less costly than losing a customer.
I didn't make a scene at Enterprise Connect by interrupting that executive's conversation – but in a way, I wish that I had.
It would have been a decidedly human response.
---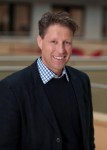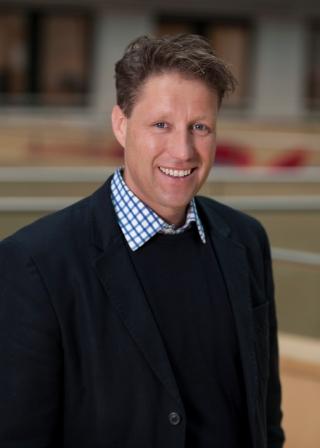 Additional Information
Holger Reisinger is Senior Vice President Large Enterprise Solutions at Jabra GN Audio A/S
For additional information on Jabra Contact Centre Headsets visit their Website or view their Company Profile
* Jabra Call Centric 2017 Q3 Survey