In 2021, contact centres will need to pivot from "work harder" to "work smarter" to keep up with rapidly evolving customer behaviors and sky-high expectations. Luckily, AI technologies are here to help! See how with this ebook by Martin Hill Wilson, Brainfood Consulting.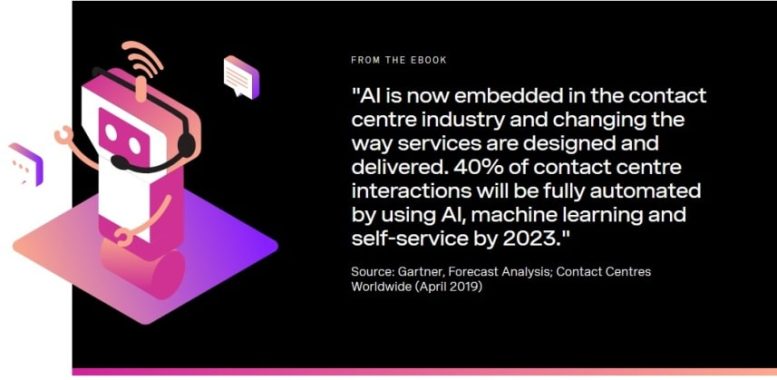 Download this ebook to learn:
» How changes in customer preferences and the rise of new hybrid workforces are fundamentally changing contact centres
»  How AI can can be used to alleviate these changes, ensuring customer expectations are met (at lower costs), while ensuring the agent experience does not suffer
»  The requisite service design principles and new operating models that should be used to guide AI implementation within a contact centre
»  The core capabilities that AI-driven conversational self-service can support, and the business outcomes and benefits that result.

To download the ebook Click Here
Vonage

(Nasdaq: VG), a global cloud communications leader, helps businesses accelerate their digital transformation. Vonage's Communications Platform is fully programmable and allows for the integration of Video, Voice, Chat, Messaging and Verification into existing products, workflows and systems. Vonage's fully programmable unified communications and contact center applications are built from the Vonage platform and enable companies to transform how they communicate and operate from the office or anywhere, providing enormous flexibility and ensuring business continuity.
Vonage Holdings Corp. is headquartered in New Jersey, with offices throughout the United States, Europe and Asia.
For additional information on Vonage visit their Website