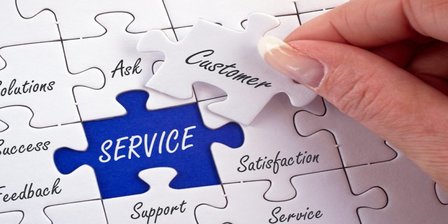 Customer Care – iAdvize Research Reveals What UK eCustomers Really Want For Christmas; Customer Care Is Stuck In The Dark Ages
• Out with the old; in with the new – survey of consumers says 87% want live chat and 32% are fed up with slow responses provided by email
• Nearly three out of four (73%) UK shoppers purchase online several times a month
• 29% of consumers have abandoned their shopping basket due to lack of customer support
• Real-time customer engagement is key to success for online retailers
With the biggest online shopping season upon us, leading customer care platform iAdvize announces research which indicates that email support offered on websites is a big turn off for eCustomers, and that new and more fashionable customer service channels – live chat and community chat – are succeeding it as the CRM solution for building loyalty. As online retailers nationwide hope to cash in on the expected Christmas sales surge which is predicted to hit £17.7 billion this year, online customer care is stuck in the past – where 91% of UK eCommerce companies still use a contact form or email query service to deal with customers' questions.
The latest research from leading customer engagement platform iAdvize illustrates the growing use and preferences for real-time customer support channels available to consumers during their online journey. The research is part of a wider report on The UK Customer & Support Market and conducted for iAdvize by research firm eDigital Research.
One in three UK customers (32%) are dissatisfied with email response speeds and favour live chat and emerging peer-to-peer support alternatives. Users now expect and prefer real-time communication methods over traditional channels such as email. Speed and ease-of-use were named as key factors for satisfaction with live chat receiving the highest rating (87%).
The Rise Of Community Chat
The report also reveals community chat is gaining favour as a new way for brands to involve their online brand communities in providing real-time support to other users. This is an online chat solution via which experienced users of a particular brand, so-called 'brand advocates', can share advice about a product or service with website visitors.
Almost one third of respondents (29%) said they were inclined to make a purchase as a result of a tip from a brand advocate. Brand advocates were deemed equally as helpful as professional agents here. Whereas community chat received positive feedback across all sectors, it was most likely to be used in trend-led sectors, such as electronics (60%), travel (55%) and DIY (48%).
In the last years, eCommerce has increasingly taken a larger proportion of consumer time and spend, with 1 in 4 UK residents (28%) buying online at least once a week. Nearly three out of four (73%) of UK shoppers purchase online several times a month with people aged 25-44 leading the pack. Unsurprisingly, the rise in online shopping has created an increased demand for customer care and 29% of respondents said they had abandoned their shopping basket due to lack of support.
Additional key findings of the report include:
• Male shoppers (30%) are more likely than female shoppers (28%) to be influenced by brand advocates than professional agents when making a purchase decision
• Community chat use during the online customer journey is most popular with people aged 35-54
• 62% of consumers would be willing to engage other website visitors and brand advocates via community chat
• Almost half of respondents (43%) would be prepared to get involved in a brand's community chat more than once a week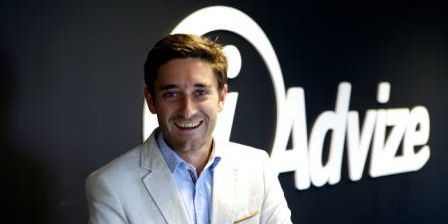 Julien Hervouët, CEO of iAdvize says: "Consumers are pretty clear here that they are not prepared to wait the few minutes, or longer, that an email response requires; and as a platform, email doesn't lend itself to conversation. Particularly around peak online shopping days during the Christmas season, businesses often lack a sufficient number of professional agents to deal with this surge in web traffic.
"Community chat offers powerful third-party endorsement through brand advocates and thus helps businesses build strong customer loyalty. For online businesses it is a critical difference between just giving help and ticking a box, and converting to a sale and generating profit. In this age of constant innovation, the process for consumers to choose and purchase goods online is being reshaped by collaborative customer service processes and real-time customer engagement."
---
Additional Information

About the report: iAdvize, alongside independent research partners eDigitalResearch, conducted this research study between 29th April and 5th May 2015 using a national representative sample of 1,012 UK shoppers. All participants had purchased items from the internet during the last 12 months. The sample is representative of the UK online population taking into consideration demographic factors, such as gender, age and social economic status.
The research focused on five main categories in the retail sector: Luxury goods, Travel, Home & garden accessories, High tech products & electrical household appliances, Fashion, clothes & accessories.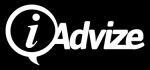 iAdvize is a real-time customer engagement platform (Click to Chat, Click to Call, Click to Video, Community messaging, social media). Combined with a behavioural targeting and keyword filtering engine, iAdvize enables businesses to manage all real-time contacts, increase conversion rates and improve customer satisfaction and loyalty.
For additionalinformation visit the iAdvize Website