Content Guru Named in 2023 Gartner® Magic Quadrant™ for Contact Centre as a Service
Content Guru, one of the world's largest vendors of cloud contact centre and customer experience (CX) technology, today announced that it has been placed in the Challengers quadrant of the 2023 Gartner® Magic Quadrant™ for Contact Center as a Service (CCaaS) 1.
The 2023 Magic Quadrant looked at different vendors' strengths and acknowledged them. Based on every vendor's vision and execution, Gartner placed them into four different quadrants. Content Guru's storm® platform is a specialized CCaaS platform and supports customers that require 100% system uptime, including emergency service providers.
Sean Taylor, Content Guru CEO commented:
"This marks Content Guru's fourth successive year in this Magic Quadrant. With this recognition, we are also pleased to maintain our position as Europe's leading CCaaS vendor and are the only European-headquartered company to be recognized in the report. The cloud contact center marketplace continues to grow strongly and is becoming a core component of next-generation, customer experience. The rapid adoption of generative AI over the past year to provide a range of intelligent automated services has made this an even more exciting market to be part of."

"In addition to our work providing AI-driven services we have continued to see strong sales of our Customer Data Platform, increased adoption of 'digital customer' services through connection to Internet of Things devices such as telecare and the increased innovative use of digital channels such as video to enrich interactions between customers and enterprises and public sector organizations."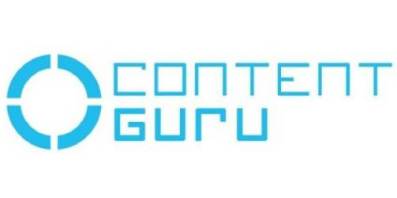 Content Guru helps organisations achieve outstanding customer experience. Its cloud-based solution, storm®, ensures that customers' requests and issues are quickly and accurately resolved – simply put, engagement made easy. storm cloud services are used by over 1000 large-enterprise and public-sector organisations in over 50 countries, and trusted for mission-critical applications by major organisations, such as AXA, the NHS, Rakuten Communications and US Government.
For additional information on Content Guru view their Company Profile
1[Gartner® Magic Quadrant for Contact Center as a Service, Drew Kraus, Steve Blood, Pri Rathnayake 8 August 2023.]