Collaboration: streamline your internal comms and boost CX – During the coronavirus pandemic, thousands of people working from home depended on communication and collaboration platforms like Microsoft Teams to connect with customers and colleagues, share documents, and progress projects at speed.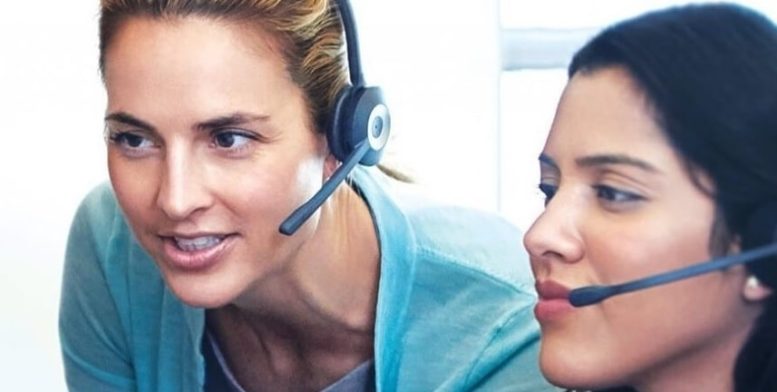 Making it possible to bring workgroups together to chat, share files and keep track of 'to-do' lists, tools like Microsoft Teams proved an essential support mechanism for remote workers who needed to hit the ground running and stay productive. So much so that Microsoft Teams usage jumped 50% to 115 million daily active users last year.
As organisations prepare to make a more permanent shift to distributed and hybrid workforce practices, ensuring internal communications are optimised and streamlined will not just help to elevate employee engagement, it will also positively contribute to a higher quality customer experience (CX).
Let's take a look at how organisations can leverage team collaboration to deliver a better CX.
Deriving value from Microsoft Teams collaboration
Improving CX is crucial in today's ultra-competitive business world, and empowering teams to work effectively together and in a unified way is the key to delivering a great customer experience. Indeed, 61% of customers were willing to spend more with brands that delivered a good customer experience during the pandemic.
Since the delivery of great customer service is effectively a cross-team sport, integrating Microsoft Teams into the contact centre ensures that front-line call handlers can effortlessly engage with back-office colleagues to provide the best resolution to each caller.
As well as accessing customer information instantly, in bite-sized chunks, so they can handle complex queries in a fast and efficient manner, agents will need a quick and easy way to communicate with other relevant team members so they can drive highly effective customer interactions in multiple channels: video, e-mail, voice, or webchat.
What's more, integrating Microsoft Teams into the contact centre means organisations can take advantage of business tools and workflows to drive the customer journey forward in a highly connected and effective way.
Empowering, motivating and supporting employees
A company's most valuable resource is its employees. So keeping staff motivated is the key to providing the exceptional CX that keeps customers loyal to brands. That's no easy task when remote workers can often feel isolated from colleagues and disconnected from the overall performance of their teams or the business as a whole.
Providing enhanced visibility across the wider organisation, integrating Microsoft Teams into the contact centre environment makes it easier for agents to better able to understand the impact of their work, why focusing on customers is critical, and how investing in their work will enable the business to succeed.
Bridging the gap between the contact centre and other parts of the business, tools like Teams empower agents in multiple ways. For example, they can immediately know which colleagues are available and have the ability to instantly escalate customer service issues for VIP contacts. Providing quick and easy access to tools, systems, and people – all directly from within Teams – agents can engage in effective collaboration to address customers' needs.
It's a highly integrated approach that results in seamless communications, well-understood responsibilities, broad knowledge, and trust. All of which reinforces a healthy working environment which empowers and motivates employees to deliver the best results for the business. In other words, good internal communications support the kind of employee engagement which drives desired business outcomes for all.
Elevating the customer experience
Equipping contact centre agents with the tools that will make their job easier is key to improving the customer experience. When customer support systems are segmented, information can easily slip through the cracks, and that will result in frustrated customers who will take their business elsewhere and spread the word about any dissatisfactory service.
In today's hyper-competitive business environment, achieving sustainable growth depends on delivering a consistently superior and positive CX. Making the most of every customer interaction is now a top priority for today's winning firms.
The recent pandemic has served to elevate the importance of remote and digital channels for managing customer relationships and generating revenue. But driving great CX requires excellent operational execution across every touchpoint, so improving communication between agents and other parts of the business will have a major impact on customer outcomes and satisfaction.
An integrated customer support system will ensure that customer queries are answered in a fast and efficient manner, leaving them pleased with the service. Once your business stands out when it comes to customer satisfaction, growth and customer loyalty will follow.
Sooner rather than later
Forward thinking organisations understand that there is a direct correlation between the employee experience and the customer experience. By improving the employee experience through strong team collaboration, cross-team efficiency, and integrated tools, they've not just reaped the rewards of happy employees who are more productive. They've also turned their personnel into enthusiastic brand ambassadors who are more than willing to go the extra mile to delight customers.
Using Microsoft Teams to create one seamless unified environment for employees to communicate externally and internally, both within the contact centre and across the wider organisation, they've been able to boost collaboration across teams to deliver better customer interactions at every touchpoint. And that all adds up to better, more compelling experiences that benefit everyone.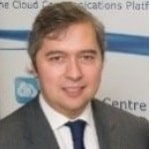 Martin Taylor, Deputy CEO and Co-Founder at Content Guru
A leader in cloud communications technology, Content Guru supplies mission-critical Customer Engagement and Experience solutions to hundreds of large organisations across the globe.
Content Guru's cloud-native omnichannel solution, storm®, offers virtually limitless scalability, unmatched integration capabilities and industry-leading AI. Content Guru ensures contact centres and customer engagement hubs meet the needs of every customer, seamlessly. storm is used by public and private sector organisations across Europe, the US and Asia-Pac, in sectors ranging from finance and healthcare through to government and utilities.  Customers relying on storm for mission-critical services include Sodexo, NHS 111 London, G4S, and Serco.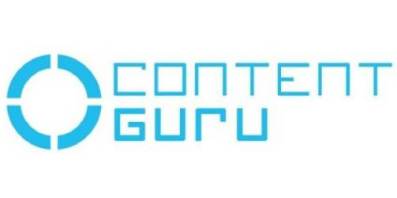 For additional information on Content Guru view their Company Profile
Image thanks to the good folk at Jabra