Content Guru Positioned as a Challenger in the 2018 Gartner Magic Quadrant for Contact Centre as a Service, Western Europe

Cloud contact centre and customer engagement provider, Content Guru, has been positioned in the Challengers quadrant, highest for ability to execute in that quadrant, in leading industry analyst firm Gartner's 2018 Magic Quadrant for Contact Centre as a Service, Western Europe.
Additionally, Content Guru was analysed in Gartner's 2018 Critical Capabilities report, which looks at the global Contact Centre as a Service (CCaaS) landscape and provides a deeper insight into vendor product and service offerings. This year's Critical Capabilites report saw Content Guru be positioned first with 3.5 out of 5 in the 'High-Volume Call Centre' category, and had the second highest rating in 'Customer Engagement Centre', 'Agile Contact Centre' and 'Western Europe'.
Content Guru delivers omni-channel cloud contact centre capabilities through storm® CONTACT™. A highly scalable and customisable solution, CONTACT provides mission-critical communications to hundreds of the world's largest organisations, in sectors ranging from utilities through to finance, and central government. These services are currently delivered through offices in the UK, Ireland, DACH, Benelux, Italy, USA, and Japan.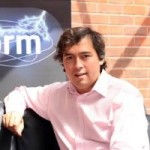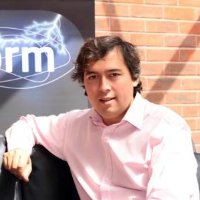 Martin Taylor, Deputy CEO of Content Guru, commented:
"This year's Magic Quadrant, compared to the previous year, has seen Content Guru move further to the right in completeness of vision axis, whilst also moving higher on the ability to execute axis, which we feel is a fantastic result. 2018 has been another outstanding year for Content Guru, enjoying substantial revenue and colleague growth.
We look forward to growing our portfolio further and building on new and exciting international opportunities, consolidating our position as a global leader in customer engagement solutions in 2019."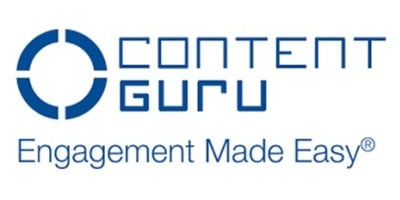 Europe's leader in cloud CX and CCaaS and one of the world's major providers of large-scale, mission-critical services, Content Guru supplies services to over 1,000 large enterprises and government organisations.
Content Guru's cloud-native omnichannel communications solution, storm®, offers virtually limitless scalability, unmatched integration capabilities and industry-leading AI. Content Guru ensures customer experience and contact centers meet the needs of every customer, seamlessly. storm is used by public and private sector organisations across the Americas, Europe and Asia-Pac, in markets ranging from finance and healthcare through to government and utilities. Public sector customers relying on storm for mission-critical services include the NHS, Serco and US Federal Government.
For additional information on Content Guru view their Company Profile