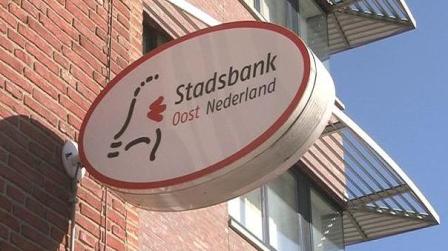 Leading Dutch municipal bank, Stadsbank Oost Nederland, a leading Dutch municipal bank, has chosen Content Guru's storm® Cloud Contact Centre solution to enhance the efficiency of its customer contact operation and optimise customer experience.
A not-for-profit organisation, Stadsbank provides critical financial services, including debt management and loan advice, to thousands of individual clients across 22 municipalities in the Netherlands. The company chose storm to handle the huge and increasing volumes of customer interactions generated from the aftermath of the 2008 global financial crisis.
By leveraging storm's intelligent Automated Contact Distribution (iACD®) technology, Stadsbank has effected a 50% reduction in repeat contacts by automating routine enquiries and prioritising time-critical interactions to achieve, wherever possible, resolution on first contact. Custom integration with Stadsbank's own financial applications enables storm to feed customer data through to customer contact agents in real-time, creating a personalised client experience across every interaction.
Han Olthof, Call Centre Manager at Stadsbank Oost Nederland, commented:
"Our customers are facing a range of financial challenges, so it is vital that our contact centre connects our customers to the information they need as quickly and efficiently as possible. Since the recession our contact centre has experienced much larger volumes of interactions than we were previously used to. Peaks in demand made the situation worse when our previous system was unable to scale accordingly, impacting on one of the most important fundamentals of our organisation—delivering a seamless and positive customer experience with the best possible outcome for all of our clients.
"storm helps us to address these problems whilst its cost-effective Operating Expenditure model is a perfect fit for our not-for-profit setup, allowing us to improve services and scalability without having to leverage capital that doesn't exist."
Michael van den Brink, Netherlands CEO at Content Guru, added:
"We're delighted that our technology is enabling Stadsbank to deliver substantially improved outcomes for its customers, and that our storm Cloud Contact Centre solution continues to optimise the ways in which financial organisations operate."
---


Additional Information

For additional information on Content Guru visit their Website or view their Company Profile