NICE Robotic Automation Assists in Credit Card Fraud Prevention Process at Helpline and Accelerates Loan Approvals at Banca Popolare di Sondrio with eliminating processing errors, increasing customer and employee satisfaction, while slashing average handling time by over 80%

​NICE Systems has announced that Helpline​ and ​ have implemented NICE Robotic Automation solutions.
Helpline is part of the Istituto Centrale Delle Banche Popolari Italiane group, which provides business process outsourcing services for financial institutions and insurance companies throughout Italy. Helpline's SLAs stipulate that fraud prevention agents must take action within five minutes of receiving a fraud alert for a suspicious credit card transaction in order to protect the customers' security. In practice, agents were under too much pressure handling data entry for their individual cases to meet this requirement. In order to reduce repetitive, albeit necessary, manual tasks interfering with the core activity of their fraud prevention agents, Helpline turned to NICE.
Using NICE Real Time Process Optimization, Helpline agents are guided by pop-ups on their screens during investigation and interaction with the credit card holder, thus reducing handling times and processing errors. Once human intervention is no longer required, NICE Robotic Automation completes the time-consuming wrap-up phase, including documenting the case and its outcome, thereby freeing agents to focus on more value-added tasks. The company now handles over 8,000 alerts per month with over 99% accuracy in preventing fraudulent activity. In addition, average handling time has been reduced by 82% while SLA success rate has reached 100%.
Banca Popolare di Sondrio, a large Italian bank with 350 branches across the country, was looking to save time, reduce paperwork, eliminate errors and increase efficiency its online loan and credit approvals process. The company decided to implement NICE Robotics to unload repetitive, mundane activities from employees and transfer them to robots. Once a loan request is submitted, NICE robots automatically generate a financial statement letter (a requisite document for loan approval) by collating data from various platforms concerning previous credit requests, loans, mortgages and payments. This process had previously been very time-consuming, error-prone and frustrating for employees, entailing manual copying, pasting and data entry.
Almost immediately, Banca Popolare di Sondrio saw major improvements: Average handle time decreased by more than 80%, from one hour to 10 minutes; data entry errors have disappeared from forms and financial statement letters; agents dedicate more time to customer engagements instead of paperwork and repetitive tasks, increasing employee motivation and customer satisfaction; increased upsell rates; and greater back-office productivity and operational efficiency, since robots work around the clock. NICE Robotic Automation ensures full adherence to corporate policies regarding visibility and employee activity tracking, as agent credentials are attached to all operations.
Both Helpline and Banca Popolare were introduced to the NICE solutions by long-time supplier and NICE Gold business partner RES (Recording Enterprise Solutions).
Francesco Andreani, Helpline Contact Centre Manager:
"NICE automated solutions enable our agents to focus more on the customer instead of repetitive, manual tasks. This also gives them the feeling that their time is valued more."
Dr. Loris Limonta, Deputy Head of Operations, Virtual Unit, Banca Popolare di Sondrio:
"With NICE Robotic Automation, our approval processes are completed without errors and we have seen real savings in terms of handle time, quality and costs. The NICE solution allows us to better invest our time, and to dedicate ourselves to improved customer service and customer satisfaction."
John O'Hara, President, NICE EMEA:
"We are pleased to be playing a key role in Helpline's credit card fraud prevention process and in improving Banca Popolare di Sondrio's online loan and credit approvals process. These implementations highlight the breadth of contact centres that can leverage our robotic automation to transform their business by carrying out mission-critical, but routine, time-consuming tasks that introduce errors at all stages of a transaction and squander valuable resources. Our solution removes these responsibilities from employees, enabling them to focus on high-value activities that need humans. For any organisation, this means reduced administrative costs, enhanced productivity, higher employee motivation and quick return on investment."
---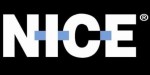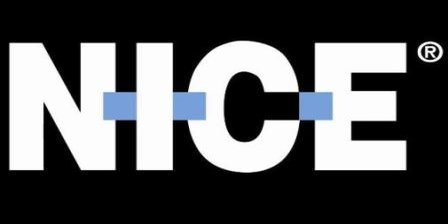 Additional Information

For additional information on Nice Systems visit their Website