Contact Centre Manager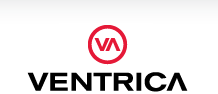 Ventrica are looking for an experienced Contact Centre Manager / Service Delivery Manager to oversee one of our key clients which are a luxury retail brand. Ventrica are a European award-winning state-of-the-art contact centre, based in Southend on Sea – Essex who specialise in all forms of customer contact across a range of channels.
What will I do in the role?
– You will be heading up an in-house team to deliver excellent service with the support of your Team Managers.
– You will be the first point of contact for all queries from the client you are representing. Managing those working relationships, responding to all queries, requests and reporting requirements.
– Ensuring customer service is provided to the highest standard and to ensure all customers can communicate with ease by acting quickly and consistently.
– Your Customer Service Advisors will be the voice of this esteemed brand and you will need to guarantee that the customer is at the heart of every conversation.
– Working in partnership with Team Managers to ensure that KPI's & SLA's are achieved and maintained.
– Supporting, coaching and leading your Team Managers to build a culture of high performance and excellent customer service.
– Working in conjunction with the wider management team to support the operations across the business.
What do I need?
– Proven experience in developing high performance culture within a Contact Centre environment
– Ability to analyse and present data, as such strong IT skills are required.
– Experience of managing and leading a team
– Experience of developing your team and leading on KPI's
– Strong written and verbal communication skills
– Ability to forge strong working relationships with external partners and well as internal stakeholders.
Working Hours
– Monday – Friday, 40 hours per week, core hours are between 8am and 6.00pm. However as it is a 24/7 operation flexibility will be required in order to meet the needs of the business.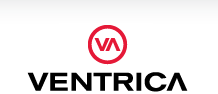 Ventrica is an award-winning, outsourced contact centre business that delivers omni-channel and multi-lingual customer service for blue chip brands. Continual investment in globally leading technology allows Ventrica to provide a truly omni-channel customer experience that encompasses calls, email management, web chat, instant messaging and social media into one integrated and unified solution.
The company is headquartered in Southend where it operates from spacious, hi-tech and modern offices, placing significant emphasis on the comfort and well-being of its staff. Ventrica shares the same passion about its customers' business as it does for its own and continually strives for quality and consistency of service delivery.
Ventrica has significant experience of providing customer management and sales across an array of industries, including, Retail, Insurance, Finance, Health, Transport, Real Estate, Leisure, Hospitality, Construction and Publishing. In particular Ventrica is well-known for its eCommerce expertise particularly within fashion retail.
For additional information on Ventrica visit their Website or view their Company Profile