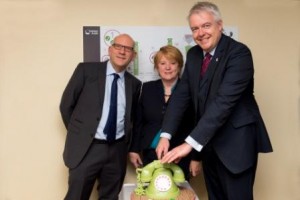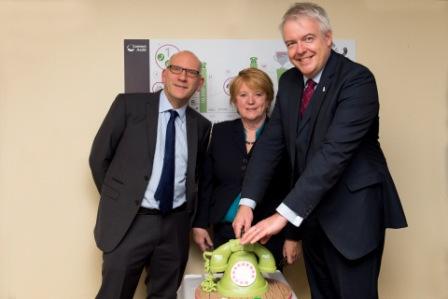 Cardiff based Helpline provider Connect Assist have celebrated the 9th Birthday since the launch of their contact centre with a visit by  First Minister of Wales Carwyn Jones
Connect Assist's CEO Patrick Nash hosted the tour of the contact centre after he had cut the cake to celebrate the company's anniversary.
Since the establishment of Contact Assist, supported by a number of grants from the Welsh Government, the company is committed to providing meaningful employment in the South Wales Valleys, with half of our workforce joining after a period of unemployment.
First Minister Carwyn Jones said: "I was delighted to join Connect Assist to celebrate their ninth anniversary and meet staff who provide the key helpline and digital advice services to the public and third sectors.
I'm pleased the Welsh Government has been able to provide help and financial assistance to enable this social business grow and provide important skilled jobs in the area."
Patrick Nash commented that The Welsh Government had been a fantastic support to Contact Assist in the form of grants and assistance, and helped the Company to create over 100  jobs for people in our last nine years.
The Welsh Government recently provided a £150,000 grant from the Wales Economic Growth Fund, which brings the total support since March 2012 of £373,000. We have also received £10,000 for skills support from the Department for Education and Skills.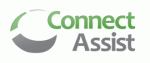 For additional information Click Here