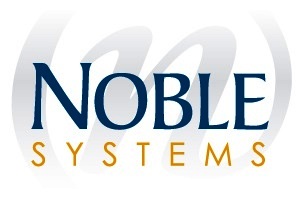 Noble Systems have announced the dates of its 2015 Select Noble Users Group (SNUG) Conference series. The theme of the 2015 events is "Powering Your Business", a reference to how the company's unified platform and technology solutions help its customers face complex business challenges to build more effective strategies, streamline processes and reduce costs.
Noble Systems hosts the SNUG Conferences in three regions, including USA, APAC and EMEA. The 2015 conference dates and locations are:
Americas – 29th April – 1st May in Atlanta, USA
20th – 21st May in Queensland, Australia
17th -18th June at The Midland Hotel in Manchester, UK.
"Improving the customer experience and managing compliance are the hallmarks of today's contact centre operations," says James Noble, President and CEO of Noble Systems. "The SNUG conferences help our clients discover how they can leverage the Noble technologies to meet these challenges. Our educational sessions, interactive workshops, and networking events create an environment for sharing their successes and learning from product experts. They gain actionable knowledge that they can apply in their centres, creating more effective strategies for maximising every contact opportunity while complying with regulations".
Key areas of focus at SNUG 2015 will include updates and training on the company's solutions for unified communications, analytics, and business process management, as well as compliance updates, user case studies and panels, best practices, and interactive forums. The SNUG conferences combine business experts, industry leaders and product specialists in an environment that promotes knowledge sharing to help users work faster and smarter, lower costs and optimise results. Learn more on the SNUG 2015 Conference website.
For additional information on Noble Systems see their Company Profile