Better protection for customers against TPS loopholes needed as nuisance calls taint industry, says contact centre expert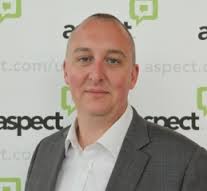 The battle against cold calls doesn't appear to be over yet, as it was revealed this week that the Telephone Preference Service (TPS) still lets through two out of every three of these nuisance calls. Dave Ogden, a call centre consultant, has called for more to be done to stop cold calls and says it is a select few who are giving the industry a bad name.
Ogden, who works for omni-channel customer experience specialist Aspect Software, said:
"Unfortunately cold calls still prove to be a nuisance for many people, and this issue once again reflects badly on an industry that has historically received its fair share of negative press. It is a shame that there are still a select few companies that dial unethically. Perhaps consumers don't realise that the vast majority of organisations using outbound calls, such as telemarketers, do so under very strict guidelines, which is rarely reflected in the media.
"The Information Commissioner's Office and Ofcom are now probing TPS to see how successful their service is in blocking these nuisance calls, however it is important to remember that it is not completely to blame if consumers continue to receive cold calls even after they have registered. TPS doesn't currently prevent consumers receiving calls from organisations that they already have a relationship with, such as customers' energy and broadband providers. TPS also does not block calls that are being received where an opt-out for 'carefully selected third parties' is required, so these calls can be explained. Having said that, there is no denying more needs to be done to protect consumers." He said.
Ogden continued: "The negative reputation that these cold calls give the industry do also have a knock-on effect, with customer service suffering in the long term. Smart devices and the Internet have connected the world; people can now be contacted anywhere and on multiple platforms, meaning consumers have come to expect more proactive customer care.
"However, if customers are being hounded by cold calls, junk emails and messages that are of no relevance of use to them, they are not going to answer an unrecognised number or SMS if they believe it's just going to be another meaningless conversation, even if it is one of their providers trying to offer them a better deal and better customer service. Consumers will want to hear if their mortgage provider could offer them a better rate on their mortgage once the Bank of England start to raise the base rates, but without a proper and structured conversation, this simply will not be possible," he said.
Ogden concluded: "It is important that regulators take the appropriate measures needed to find and punish cold callers and end this nuisance once and for all. However it is key that consumers don't think the whole industry is out to get them, the vast majority of companies out there follow the rules and have the customers best interest at heart, and I am sure the vast majority of organisations that are either using or considering using outbound telephony as a route to contact customers will welcome any rules brought to it to protect the industry."