Claim your spot! Gin & Rum Tasting  via Calabrio and The Little Gin Company
April 29th 4-5pm GMT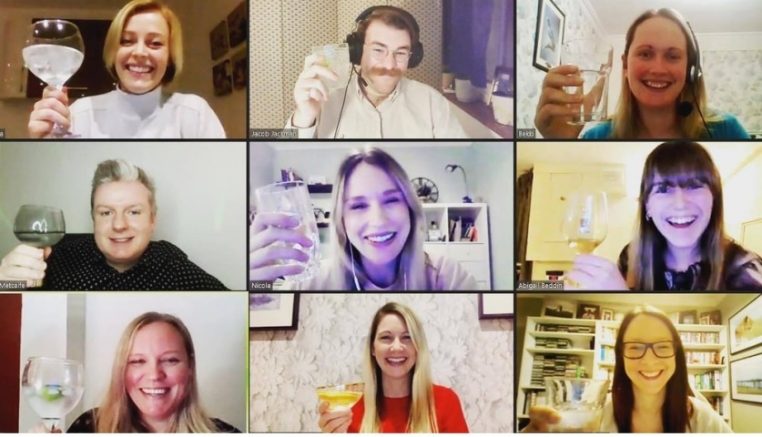 You're invited to a very special and exclusive event!
Calabrio has arranged a gin and rum tasting session through The Little Gin Company for you and 9 other industry professionals.
We thought it would be a fun way to meet other senior industry peers, learn about- and taste- some spirits, and of course, meet us in a very informal way.
We know working from home can be a bit dull and think we have found the perfect way to break the monotony!
Only 10 spots available for the April 29th session (4-5pm GMT).
REGISTER HERE!
Be among the first 10 respondents and you will be sent a tasting kit to your home (see below), followed by Zoom meeting login details.
Looking forward to getting in "the spirit!"
The Calabrio Team



Calabrio, the customer experience intelligence company, enriches human interactions with its analytics-driven workforce engagement management (WEM) suite.
In 2019, Calabrio acquired Workforce Management (WFM) vendor Teleopti combining the best of both Teleopti WFM and Calabrio WFM into a single, industry-leading WFM solution with robust flexibility, extensive employee-engagement capabilities and powerful reporting, fully integrated within the Calabrio ONE suite. The new Calabrio ONE empowers agents and management alike with a smarter approach.
Through AI-driven analytics, Calabrio uncovers important customer behaviour, sentiment and reveals vital insights from contact centres worldwide. Organisations choose Calabrio for its ability to understand customer and employee needs and the overall experience provided by the team, from implementation to ongoing support.
For additional information on Calabrio view their Company Profile