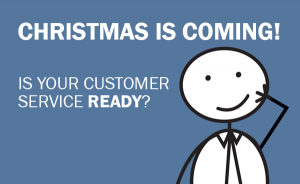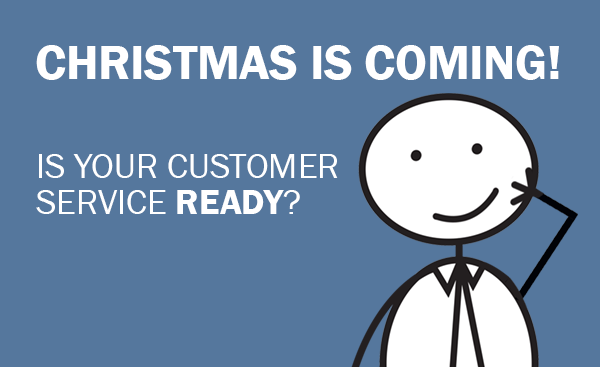 Christmas is coming – is your contact centre ready? Derek Lewis of Eptica discusses how your contact centre can have a bumper Christmas
It's less than a month from Black Friday, which is now seen as the first milestone holiday shopping day on both sides of the Atlantic. Retailers have therefore spent the past months ensuring that everything is in place for the festive period. From making decisions on stock levels to fine-tuning marketing campaigns, websites and stores, companies have been working hard to prepare themselves for the upcoming peak period.
As part of this work, retailers will have focused on the customer experience they provide, whether instore, online or on the telephone. Questions they've considered will have included:
– How joined-up is my service across different channels?
– Are there sufficient resources in place to answer the expected volume of queries?
– Are there any potential pain points on the customer journey?
– How can consumers be helped over them?
– How integrated are my systems with those of partners, such as delivery companies, so that shipments can be tracked easily?
– Is my strategy flexible enough to cope with change – for example, can I move agents from one channel to another to meet changing levels of demand?
– Are all the different departments involved (ecommerce, customer service, credit control, payment processing, and logistics) able to work together and deal with the peak load as it flows through the business, both to provide goods and to deal with any issues during the process?
When finalizing their strategy for holiday season customer experience, smart retailers will have taken into account four key factors:
1          Customers are becoming ever more demanding
Recent research found that 56% of U.S. consumers have higher expectations than a year agowhen it comes to the customer experience. So simply following the same processes and procedures as last year simply won't satisfy them – retailers need to innovate and improve if they want to compete. It isn't too late to achieve this. Run your own mystery shopper exercise and try it yourself to see how good your customer experience is – and where it can be improved.
2          Customers want to be understood and feel special
While they value speed and efficiency, consumers also want to receive a personal service that is based on their individual needs. Over 70% of people said they expect brands to deliver a personalized experience to them. This starts with actually understanding what they are saying – yet Eptica research found that 61% of agents say they struggle to understand the meaning and tone of digital interactions such as emails, tweets or Facebook messages. Part of this is due to the lack of context – unlike a face to face conversation digital interactions don't have visual or verbal clues to help decipher what is being said. Many retailers are using technology such aslinguistics to help. This can analyze incoming digital messages and then prioritize and route them based on factors such as tone and content. So someone asking about their delivery can be forwarded straight onto the right team and an angry customer looking to cancel passed to the head of the queue.
3          Customers want it to be easy
While consumers make many shopping decisions based on price, in a lot of cases what drives their behavior is how simple the process is. They don't want to wade through pages of information to find out about a product, or how much you charge for shipping for example. They value speed and usability, so it is vital that you provide these – answer emails and social media messages quickly, while ensuring that information can be found online through self-service systems. Smart retailers will have looked at ways they can cut out any unnecessary steps in the buying process. Also, don't forget the relationship doesn't stop when the product is delivered – make sure you deliver excellent post-sales support as well.
4          Customers don't want to be tied to a particular channel
Particularly in the run up to Christmas, shoppers will use a wide variety of channels and devices when researching and buying gifts. They might start browsing on a smartphone, then compare brands or outlets on a PC before ultimately buying through their tablet, or even instore. What is crucial is that every channel delivers consistent information, is integrated with customer journey, and is easy and fast to use. This isn't always the case – the 2015 Eptica Multichannel Customer Experience Study found that just 11% of companies delivered the same or similar answers through multiple channels. When asked an identical question through chat, email and Twitter, 85% only responded on a single one of these channels. Don't make customers change channels unnecessarily by ensuring that you deliver joined-up, multichannel service.
With Black Friday looming large, it may feel that time is running out for retailers, but there's still time to test and further fine tune the customer experience across all of your channels. It could make the difference between success or failure at this critical time of the year.
---