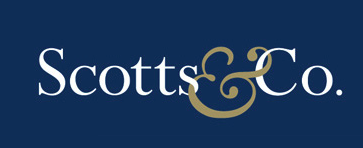 Scotts Ltd is a large UK catalogue and website retailer currently operating several brands relating to gifts, kitchen and homeware.
Direct telephone sales and customer service calls are central to its business. Due to regulatory changes, the company needed to review its telecommunications operations, leading to a discovery that it could increase the functionality of its network level IVR (Interactive Voice Response) technology. Syntec was also able to suggest additional services  that would further improve Scotts' call handling performance and monitoring capabilities.
The challenge
A summary of the Scotts Ltd requirements
Real-time control of inbound calls
Mid-call transfer to alternative call queues/destinations
Menu-driven IVR applications
Live queue management facilities
Live queue monitor
Call recording
Detailed call reports – real-time and historic including geographic analysis
The Solution
Syntec provided a range of systems to improve call handling  without the need for hardware or additional line capacity.
Call Control provides Scotts with real time management of its call traffic and includes all the features that Scotts required. Call control is integrated with Syntec's IVR platforms so Scotts did not need any additional hardware at its call centres.  Mid-call transfer options are also part of the Scotts' system. Its agents can use a simple three digit code to contact and transfer calls to other departments within the business (internally or externally) to quickly meet the needs of the caller.
Syntec's Network Queue product is ideally suited to managing live call queues.  By virtue of its network location, the system is able to queue a large number of incoming calls without the addition of further infrastructure.
Syntec's Call Record system provides a comprehensive network-based call recording and monitoring facility. No additional servers were required as all data is stored on the Syntec network, securely archived and can be accessed via a web connection. For sensitive information such as customers' financial details the information can be encrypted.
"Because we were so pleased with the service and the IVR functionality that Syntec offered,  we were happy to share our findings with our colleagues in the catalogue and online retail industry. Six years on and we're still happy!"
Nigel Swabey, CEO, Scotts Ltd
The results
The improvement to Scotts' customer satisfaction levels has been considerable as callers receive an immediate response even out of office hours, with time triggered announcements and automated distribution of calls to alternative call centres based on 'time of day' configuration.
The number of calls presented to Scotts Ltd can be exactly matched to the number of agents available at the call centre . The number of lines installed at the call centre  only has to match the number of agents deployed: no further capacity is required.
Callers are immediately greeted with a welcome message and given a choice of options so that their call can be routed to the most appropriate department within the call centre.
Real time information can be given over single or multiple queues. Queue settings can be configured to the company's requirements for length of time, call volume etc before triggering alternative routing systems such as voice mail or automated messages. Information can be controlled in real time though the Syntec call control web portal.
The system also helps the client by providing real time queue information on screen via the web which can also be customized. Detailed call reports and analysis are also provided by Syntec.
Real-time Reporting tracks both inbound and outbound traffic, incorporating permissions to protect sensitive data. Statistics are available in real time and are updated constantly to provide comprehensive reports on geographical split of calls, missed calls, agent activity, terminating line identity and queue information. This data is available for live and historic analysis. The options and appearance can all be customized for the company.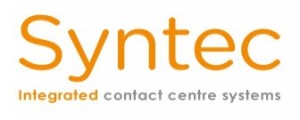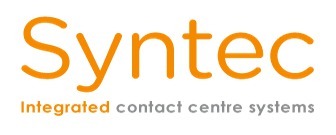 For additional Information See Syntec's Website or see their Company Profile