Capita has been awarded a four-year contract to provide customer and fulfillment services to First Rail, part of FirstGroup.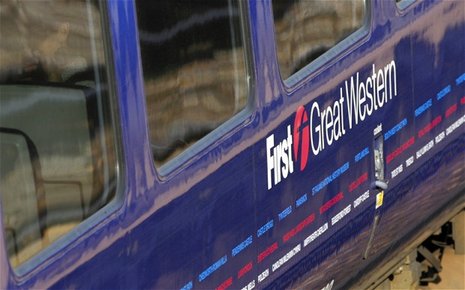 FirstGroup operates two UK rail franchises – Great Western Railway (GWR) and TransPennine Express – and one open access passenger rail service – First Hull Trains. Capita staff based at the company's call centre in Preston Brook, Warrington, will provide customer services to First Rail passengers from June 2016. Fulfillment services including letter printing, will be delivered from Capita's scanning, storage and printing facilities in Croydon and Darlington.
As a result of the new contract, GWR customers can expect extended opening times to provide a greater level of support*. Customers will also be able to expect a faster response to telephone calls and correspondence, as well as further integration of useful web chat assistance into train company websites.
Capita is one of the UK's leading providers of customer management services. It works across a range of sectors and handles more than 120m customer contacts a year on behalf of some of the world's largest private companies and public sector organisations.

Mike Barnard, executive director of Capita Customer Management, said:
"We are proud of our record in providing organisations with first class customer services. First Rail will benefit from our multichannel approach and robust support functions over the term of the partnership.
"All our contact centre agents are trained in the values of our clients, providing a compelling experience for customers. Our teams' ambition is to make sure customers feel that we have addressed their needs in a way that is effortless and brand-enhancing. We are looking forward to working closely with First Rail, demonstrating how we can enhance the experience of their passengers."
Steve Montgomery, Managing Director of First Rail, said:
"As one of the most experienced and successful rail operators in the UK, customers are at the heart of everything we do. Our commitment to our customers and the experience they have with us is one of our most important priorities, so we welcome the experience that Capita has in providing customer services to some of the UKs biggest brands."
---
Additional Information
For additional information on capita visit their Website
For additional information on First Group visit their Website