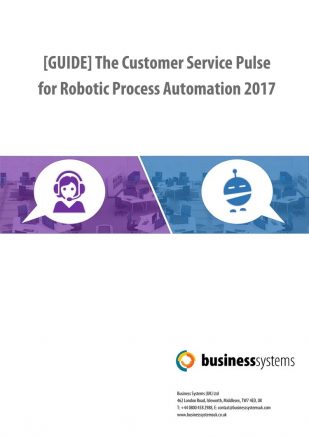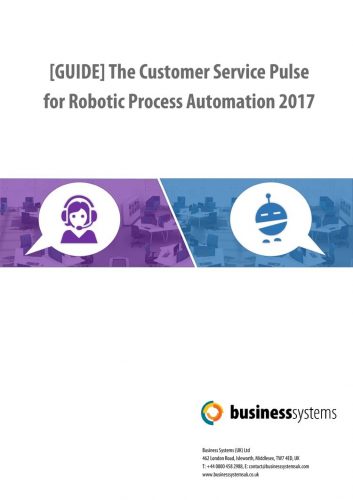 Business Systems – White Papers & Guides
Automation in Customer Service Report – 2017
It's a new era and one with robots. The emergence of Robotic Process Automation (RPA) has meant significant potential cost savings and scalability advantages to appeal to almost any customer service driven business.
With major research companies predicting that in the next few years the vast majority of customer relationships will be run without human intervention, we run a survey to find out how familiar customer service professionals are with Robotic Process Automation and whether it is gaining momentum as an integral part of the customer service strategy.
This Guide follows the responses we were given by 100 professionals and tries to give answers to questions like:
– What does Robotic Process Automation (RPA) mean for customer service?
– Are organisations ready to incorporate this form of technology and transform their customer service operation?
–  How should a company embark on the automation journey?
---
Additional Information
To Download the Automation in Customer Service Report Click Here
For additional information on Business Systems visit their Website or view their Company Profile