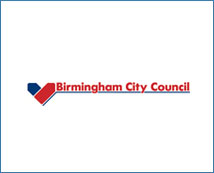 A partnership between Birmingham City Council and Carillion Services that has created 24 new jobs in its first seven weeks, has opened a contact centre in the city.
Based in Smallbrook Queensway, the centre operated by Birmingham Energy Savers, has pledged to create and sustain up to 340 more posts in the city.
Birmingham Energy Savers is the first example of a local authority delivering the Government's Green Deal, through which the cost of carrying out energy efficient refurbishments will be recovered in installments via the occupants'/ owners' energy bills.
"It is a great feeling to have our centre go live offering great opportunities to the city on two fronts" said Centre Manager Lee Rankin.
"On one hand to create jobs for local people, many of whom were previously out of work or at risk of redundancy, while also assisting the people of Birmingham take steps to reduce their energy bills and make their homes and offices warmer."
Birmingham tenants, homeowners, business and organisation leaders are being welcomed to contact the centre to book a free energy assessment of their premises to discover ways to improved insulation and lower energy bills.
Contact centre staff will receive the calls and emails and schedule the assessments and installations.