BGL Group opens new contact centre site in Wakefield – New offices will be home to Customer Service team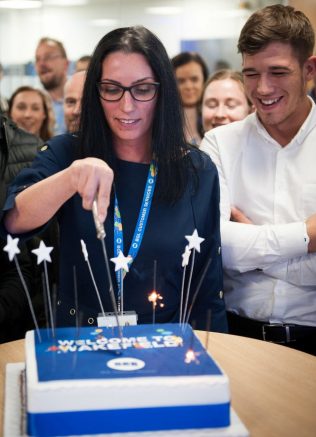 BGL Group has opened its newest office at the well-known Paragon Business Village in Wakefield.
The new office will be home to over 100 members of the BGL Customer Services team complementing those already operating in Sunderland and Peterborough.
BGL Group is a leading digital distributor of insurance and household financial services to 8.5 million customers and has recently reached no 12 in this year's Sunday Times Top Track 250, which celebrates some of the UK's fastest growing companies.
The Customer Services team in Wakefield will be responsible for delivering great customer experiences with the support of the latest contact centre technology, including: the self service contact centre which allows people to manage their policy online; speech analytics which monitors millions of calls to improve customer service; web chat which allows customers to talk to a consultant online in real time, and a Virtual Assistant which uses artificial intelligence to provide the answers to commonly asked questions.
Matthew Donaldson, Chief Executive Officer, BGL Group said:
"I'm thrilled to announce the opening of our new office in Wakefield. After a lot of hard work from everyone involved, the new office is looking great and I'm delighted to see the teams move into their new home.
"We're committed to making a difference for our customers and I'm confident that the opening of our new office will help us in delivering great customer outcomes".
---
Additional Information
For additional information on the BGL Group visit their Website