Aspect White Paper: Contact Centre Operations to Work From Home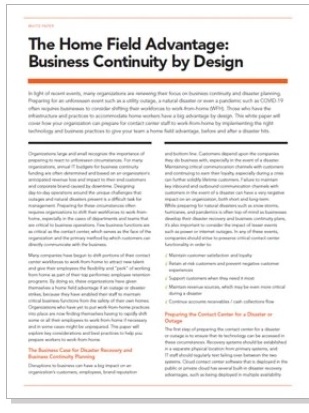 The Home Field Advantage: Business Continuity by Design
The capability to seamlessly shift contact centre operations to work-from-home is a best practice in business continuity.
By designing an emergency preparedness plan around smart business procedures and the right kind of technology, you can be ready to respond to the unexpected and keep in continual contact with your customers—whether your contact centre agents are working on-site or at-home. You'll be giving your business—and your team—all the benefits that come from a home field advantage.
Download this white paper now to gain valuable insights into:
– Work-from-home readiness training and testing
-The latest checklist for home workforce technology and equipment
– Strategies for keeping at-home workers motivated, engaged and productive
–  Cultural considerations for home workers
– Leveraging your existing Aspect solutions to streamline a transition to work-from-home operations

To download the Aspect Software White Paper The Home Field Advantage: Business Continuity by Design Click Here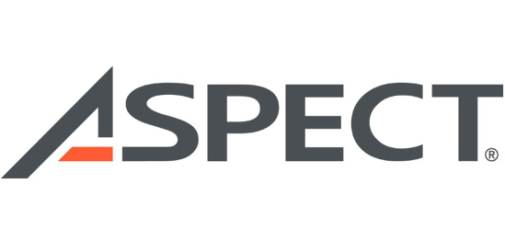 Aspect is on a mission to simplify and improve customer engagement. Our enterprise software is used by millions of contact centre agents every year and supports billions of consumer interactions around the world. Our best-of-breed contact centre and workforce optimisation applications help companies keep agents engaged while providing exceptional customer service experiences. Our flexible, highly scalable solutions for self-service and live interaction management and workforce optimization are available on-premises or in any hosted, private or public cloud environment.
For additional information on Aspect visit their Website or view their Company Profile