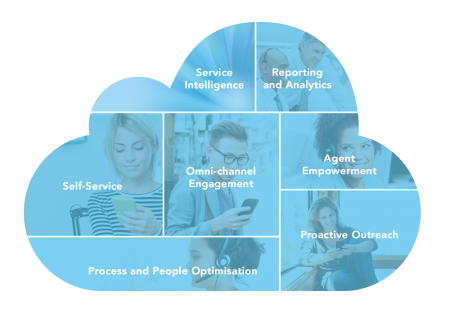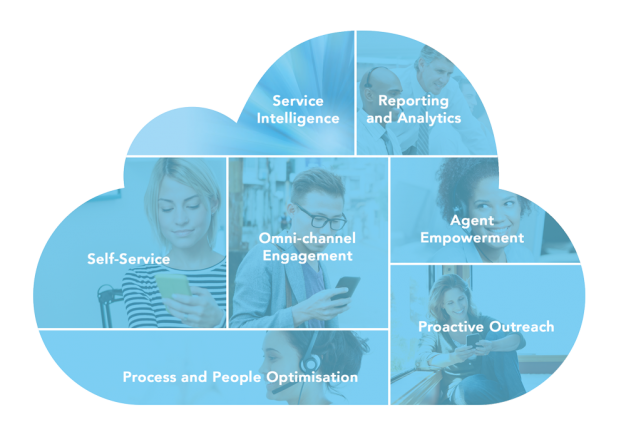 – Release includes enhancements to omni-channel and operational capabilities, along with new cloud flexibility and security
– Third release this year demonstrates the benefit of continuous feature delivery in the cloud
Aspect Software, a leading provider of native customer engagement, workforce management and self-service solutions, today announced the release of Aspect® Via™ 17.1, the latest version of Aspect's complete Customer Engagement Platform in the cloud. Aspect® Via™ 17.1 features enhancements to the award-winning solution across all capability areas.
As customer service and customer experience continue to be definitive brand differentiators, it is essential that businesses are equipped with technology that not only optimises contact centre operations, but efficiently leverages customer interaction data to elevate service levels. Aspect® Via™ 17.1 is the third release of Aspect's cloud-based customer engagement platform, supplying a complete set of customer service capabilities including native interaction management, workforce optimisation, IVR and digital self-service.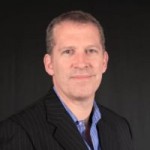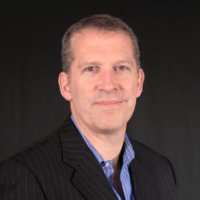 Jim Freeze, Chief Marketing Officer at Aspect Software commented,
"With the initial launch of Aspect® Via™, Aspect promised a continuous delivery cadence to ensure that our customers had the very latest omni-channel features to meet the needs of their consumers,"
"The release of Aspect® Via™ 17.1 continues to build on the platform's reliability and capabilities, improving both the customer and the agent experience."
Aspect® Via™ is delivered through an open SaaS architecture and deployed in Amazon Web Services (AWS). The all-in-one cloud platform empowers contact centre agents through browser-based, personalised interfaces, engages customers by allowing them to use the channels they prefer, and provides robust reporting to help optimise the quality and efficiency of the workforce.
Aspect® Via™ 17.1's new capabilities and features include:
• Enhanced Omni-Channel Engagement: Additional German language support has been added to Aspect® Via™ 17.1 and email capabilities have been enriched with auto-response, personal work list, and work type queue
• Improved Quality and Omni-Channel Insight: Aspect® Via™ 17.1 features quality screen recording and evaluation calibration, simplified workforce forecasting and scheduling, and expanded reporting
• Increased Cloud Flexibility and Operations: Aspect® Via™ 17.1 features an enhanced Aspect® Via™ Client Session API, among additional operational enhancements. Additionally, 17.1 is expected to achieve North American PCI Level 1 and Level 2 certifications by year end 2017
Aspect® Via™17.1 is currently available in three packages:
• Aspect® Via™ Enterprise – full omni-channel self-service, omni-channel agent, complete workforce, quality and performance management capabilities
• Aspect® Via™ Essential – an option for organisations that require only inbound/outbound/blended voice capabilities with up to 100% recording and quality evaluations
• Aspect® Via™ WFM – For organisations that want an easy first step toward the cloud, Aspect Via WFM provides all the power of our best-in-class WFM solution with all the benefits of SaaS delivery
---
Additional Information
To learn more about Aspect® Via™ 17.1 Click Here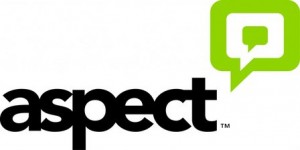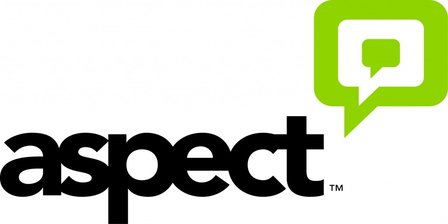 Aspect helps enterprises break down the walls between people, processes, systems and data sources, empowering organisations to unite around the customer journey. Our customer engagement centre offers native interaction management, workforce optimisation and self-service capabilities that drive dynamic, conversational interactions and create a truly frictionless omni-channel customer experience. Leveraging all the benefits of the cloud and over 40 years of industry ingenuity, Aspect conveniently and easily connects questions to answers while helping enterprises keep service levels high and operational costs contained.
For additional information on Aspect visit their Website or view their Company Profile