Is Bad Customer Service Costing Your Business? Clare Angood of Aspect
We all know that bad customer service is a recipe for disaster. And that it can cause customers to go elsewhere. It really highlights how important it is for contact centres to make sure they're doing everything they can to keep their agents performing well.
The country's Ombudsman Services have been researching how much bad customer service can affect your company's finances. And the findings are making for some worrying reading.
According to the research, more than a quarter (28 per cent) of consumers spent less with a firm or just headed off and gave another company their business after receiving poor service.
This cost more than £37 billion to those organisations not offering good service.
I can't help but wonder if these companies were using the right analytics data to make sure their interactions with customers were informed and effective.
Complaints
It's not just the initial service that has an effect on customers' behaviour. Companies that don't handle complaints well enough risk losing business entirely, with 79 per cent of people saying they wouldn't go back to a company that handled their complaint badly. With customers making 55 million complaints in 2016, there is a lot of potential for things to go wrong.
Some 19 per cent said they didn't bother complaining because they don't think companies actually listen to their customers. You can be different.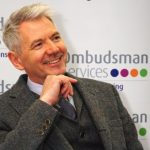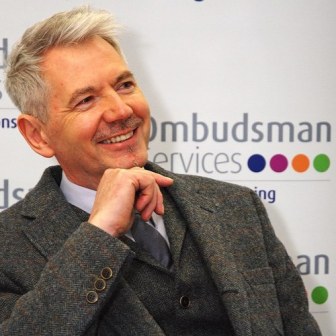 Take it from Lewis Shand Smith, chief ombudsman at Ombudsman Services, who said:
"At the moment, consumers feel that complaining is often a waste of their time, because they see no change in the behaviour of big business."
He also explained that by putting consumers at the heart of what they do, organisations can stop customers from taking their business elsewhere.
What you can do?
So how do you know that your company is going to avoid the huge losses in revenue that result from that?
You need to make things as easy for customers as possible from their first point of contact. If there is cause for complaint – and it happens, as much as we'd like to eliminate every reason for this – ensure that you listen to your customer.
A really vital way of improving your interactions is the sort of information analytics can provide.
You need to make sure that each channel you're using gives you important insights, which can then give you the sort of knowledge you'll need to make every interaction the best it can be.
This can include speech analytics, text analytics, IVR analytics and web analytics, among others. This kind of data gives you valuable insights into your customers – what they want, their experience up to that point, how they go about things.
After you've established this information, you can look at the most important details that it contains. This will be the sort of data that will help you really improve your interactions with customers. It's possible to see the number of errors made, how many people hung up and how many calls are being handled per minute, for example. This all helps to boost your customers' satisfaction. And that's the key to avoiding further complaints.
Building trust
You and your customers need to trust each other for your relationship to work. And that means that you need to rely on all the information you have at hand in order to fully understand your customers.
They also need to be assured that your agents are providing the best service they can. With analytics, your contact centre's supervisors can identify opportunities for further training, which can then boost an agent's long-term performance.
Customers want to be listened to. So make sure you're doing exactly that by looking at all available data and even listening to what they're not saying.
---
Additional Information
Clare Angood is Digital and Relationship Marketing Manager as Aspect
Find out more about Aspect's Call Centre Analytics and what you should be doing to improve customer interactions. Click Here
For additional information on Aspect view their Company Profile