Agility will be the superpower for high-performance contact centres in 2021
Paddy Coleman, founder of QStory, argues that there will be real challenges ahead for the sector as we continue to see the residual impact of 2020. Adding layers of agility throughout the business will see multiple benefits, from better customer service (and addressing the changing needs and demands of customers) and helping to add flexibility into the traditionally rigid planning associated with contact centres to managing remote or hybrid teams.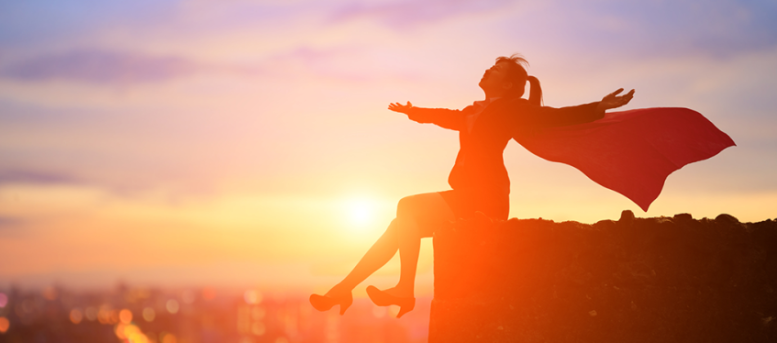 2020 was a year of unprecedented change, disruption and a real acceleration in a number of technology trends that allowed us to continue with our everyday personal and professional lives. 2021 is likely to see the residual impact of the pandemic continuing with ongoing disruption.
2021 will see many companies, particularly contact centres, dealing with new ways of working and managing hybrid teams. 2020 has understandably proved to be a real challenge for the whole sector, from the c-suite to individual agents. Introducing levels of agility will help many overcome the issues they will be facing in 2021, taking away much of the uncertainty and driving real efficiency throughout the business.
Taking a step back and reviewing solutions
The pandemic will have given many companies an opportunity to explore and assess solutions that might not have been on their radar for months or even years had COVID not hit. Many will have seen the effectiveness and benefits of solutions and how they have helped to ensure business continuity over a difficult period.
However, that being said, one of the first tasks facing contact centres in 2021 should be an evaluation of any recently implemented technology.
Some of the solutions will have been effective in the short term, but will not be suitable as a long-term option. Therefore, looking at technology that can make a real difference and help companies overcome the challenges facing them in 2021 and beyond will be a crucial step
Agility is the key to success
Being able to adapt quickly to new situations has been the key to success for companies over the past few months. By adding layers of flexibility and agility contact centres have been able to continue delivering the high quality of customer service expected from them, whilst under the enormous pressure of delivering the most accurate and timely information possible.
Therefore, when considering longer term benefits of solutions, this agility will continue to be important and increasingly so in the coming weeks.
Agility will prove to be the contact centre's superpower in 2021. It will allow them to continue to deliver against a background of changing customer expectations, hybrid workforces and increasing competition to keep hold of the best agent talent.
Remote working is here to stay – now is the time to make it work for you
One of the biggest shifts contact centres have had to deal with during 2020 has been the move to remote working. For many, having agents working remotely was not ever seriously considered before their hand was forced. Dealing with a dispersed workforce was thought to be an impossible challenge.
However, much like technology, contact centres have seen that remote working is a viable option for agents and management, and in some cases has improved service. Indeed, a Talkdesk survey has found that 93 percent of leaders believe that their contact centres would be hybrid or fully remote post-COVID.
This is a remarkable turnaround from where the sector was at the beginning of 2020. Providing layers of agility to these new work structures will be crucial in order to ensure agents continue to provide the best level of service possible.
These layers of agility and flexibility for example allow home working agents to work hours they could not have previously considered. So, working evening and split shifts are now a real possibility for agents, allowing them to better manage their lives around the new reality of home working, whilst providing cover during traditionally difficult times of the day.
Planning remains important but agility is key
 Advanced planning has been the mainstay of the contact centre industry for years. Despite the changes we have seen in 2020, advanced planning will continue to be important. However, agility will play a crucial role. Agility that innovative, intelligent and automated technology can identify during the day, opens up the option to add adaptability into the otherwise rigid framework. Previously untold levels of flexibility can be introduced into the day of agents.
Contact centres still need to be pro-active in managing the day. Ensuring that there is enough coverage to protect their service levels, before giving the flexibility and also ensuring that there is no confusion between in office and at home workforces will be crucial.
Without layers of agility, and sticking rigidly to pre-planned schedules, effectively managing hybrid teams will prove a difficult if not impossible task for contact centres in 2021.
Agility will be crucial in addressing the changing needs & demands of customers
Customer preference and expectations were changing rapidly pre-pandemic, however, COVID has accelerated these even further.
The changes that have impacted all of our everyday lives means that the times of day and the type of platforms that customers wish to contact companies on have changed. Their expectation of the level of customer service has also changed and risen, influenced by their experience of online shopping.
Adding layers of agility for the agents does not mean that customer experience is diminished though.
Automated solutions can sit alongside legacy Workforce Management Software allowing it to follow likely trends, learn about daily peaks and troughs and allocate flexibility into the daily schedule of agents. Alongside the 'human' management element, these solutions ensure great customer service whilst building efficiencies into the day of an agent.
Maximising the additional 20%
 Even with 'perfect' advanced planning there will be about 20 percent of agents not on calls because of the need to build a 'just in case element' into the plan.
Automated solutions build agility in allowing this time to be used more effectively whether this be back-office paperwork or the ability to include training periods in during the day, confident that it will not affect customer service or place too much strain on the agent.
These layers of agility will ensure customer service levels remain high but agents are not left twiddling their thumbs, and are actually maximising their time.
These previously untold levels of agility and flexibility will also help contact centres to retain the very best agent talent. At a time where home working means agents are no longer restricted by geography in terms of where they work, retaining talent is increasingly a challenge for contact centres. Agility however, allows agents to add flexibility into their daily schedule, something which just has not been possible before, whilst ensuring that they are maximising the time they are on shift.
Agility will be the contact centres superpower in 2021
As we have seen introducing levels of agility into your contact centre will not only build efficiencies, better customer service and employee engagement and retention levels, but also resilience.
Resilience will be crucial for a period of continuing uncertainty, where business need to carry on, as much as they can, whilst dealing with a fluid environment where customer and employee expectations are continually changing.
Prior to the pandemic agility and flexibility were not words very often associated with contact centre industry. In 2021 not only will they be associated, they will be driving the industry forward allowing companies to overcome the multiple challenges they are likely to face.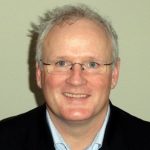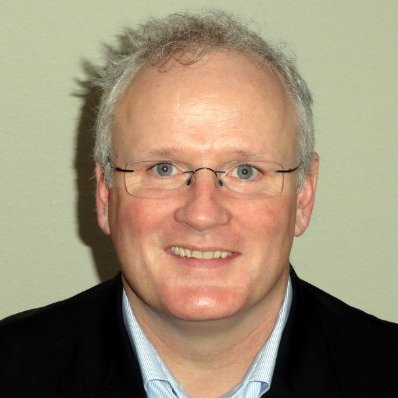 Paddy Coleman is founder of QStory.
QStory is the UK's first end-to-end Intraday Automation solution. Based in Guildford, QStory provides a suite of cloud-based tools that are deployed in contact centres across the UK, Ireland, South Africa and the Americas.
Winners of an Everline Future 50 Award and finalist for 'Contact Centre Product of the Year', QStory's Intraday Automation solution, ARTI™ is the next step-up for contact centre performance. Under the leadership of software engineer Paddy Coleman, ARTI automatically identifies and recommends the changes that needed, matching the demand with resources available.


The journey began more than a decade ago when the QStory team offered SaaS to customers the flexibility of monthly pay-as-you-go subscription for their software to reduce their perceived risk of buying. Next up was a revolutionary WFM Planning-on Demand service, which helped bridge the gap between customers' in-house skills and optimal use of their technology.
Since then QStory has worked on developing new technology to provide paradigm changes to the contact centre industry, supported by the UK Government's InnovateUK programme.