AA Ireland selects Sabio to manage major IT infrastructure investment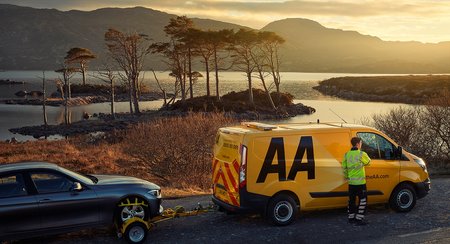 Best practice customer contact solution, based on Avaya and Verint technology, set to realise operational savings at Dublin city centre contact centre
AA Ireland – the breakdown, motor, home and travel insurance specialist – has selected customer contact technology specialist Sabio to manage and implement a major infrastructure refresh for its Dublin city centre contact centre.
With more than 225,000 insurance and 300,000 breakdown cover service customers, operating a best practice contact centre based on award-winning technology is business critical for AA Ireland. The company's 'Unify' refresh project is part of major investment programme, focused on the replacement of previous generation contact centre systems with a more flexible, future-proof infrastructure based on advanced Avaya, Verint and RMG technologies, and operated by Sabio under a managed service agreement.
"As one of Ireland's leading consumer businesses with more than half a million customers, we're passionate about delivering the best quality service – so how we engage across our increasingly complex portfolio will be a key differentiator for our business," commented Brian Mullan, AA Ireland's IT Director.
"While our existing contact centre systems were functional, they were proving both expensive to operate and limiting in terms of supporting AA Ireland's expanding business operations. Working with Sabio we have been able to invest in a next generation customer engagement platform, combining award-winning technologies from industry leading suppliers such as Avaya, Verint and RMG – that will support our next generation of growth while also realising significant operational savings."
"Right from the start it was clear that Sabio not only understand our strategic imperatives, but also brought real experience and understanding in terms of how these technologies could work best for our business to deliver customer service excellence," continued Brian Mullan.
"Sabio was able to help us build a strong business case for our infrastructure upgrade with a demonstrable ROI, introduce significant new developments such as supporting the blending of our inbound/outbound activities, and providing a platform for homeworking, and also successfully managed the transition to our new solution so that our customers weren't ever aware that a change was taking place."
AA Ireland's new contact centre infrastructure will be based on an advanced Avaya Aura® Communications Manager platform and an Avaya Call Management System. Sabio will also deploy its innovative MaaS, Monitoring as a Service, capability to provide the AA with additional visibility of its end-to-end contact centre technology platform. As part of the end-to-end solution, Sabio will also deploy Verint's Call Recording, Quality Monitoring, Screen Recording and Workforce Management capabilities, along with PCI (Payment Card Industry) compliance to help protect against potential card fraud. Sabio will also install intelligent displays from RMG Networks to provide AA Ireland with up-to-the-minute customer contact performance information. As part of the solution, Sabio has additionally worked with AA Ireland to implement a comprehensive contact centre Disaster Recovery approach that will protect the business against potential customer engagement disruptions.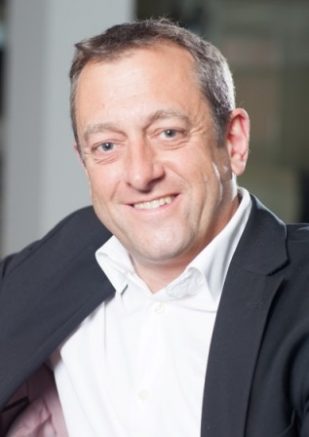 Sabio's CEO Andy Roberts commented,
"At Sabio we bring together all the in-house skills, resources and solution expertise needed to help organisations such as AA Ireland to transform their contact centre performance,"
"Combining the latest solutions we've been able to deliver an infrastructure that will help AA Ireland deliver even greater customer service while also reducing their overall contact centre operational costs. And, thanks to Sabio's support offering and innovative MaaS Monitoring-as-a-Service capability, we'll be working to ensure that AA Ireland's customer contact infrastructure continues to perform optimally."
Sabio delivers proven support for contact centre and unified communications technologies, with full 24x7x365 coverage against 1st, 2nd and 3rd line support activities for key Avaya, Verint and Nuance technologies. Sabio's Support Centre achieves a 100% SLA for P1 and P2 incidents, 97% remote resolution and resolves 93% of all incidents in house.
---
Additional Information


AA Ireland is one of Ireland's leading consumer services businesses – providing emergency rescue for people in their home and on the road, as well as providing insurance for over 225,500 Irish customers and breakdown cover for 300,000. It specialises in Home, Motor and Travel Insurance and attends over 140,000 car breakdowns every year, 80% of which are fixed on the spot. AA Ireland employs 480 people across the country in its growing team.
For additional information about AA Ireland visit their Website

Sabio, winner of the 2015 Avaya Technical Excellence Award, is a customer contact technology specialist focused on delivering exceptional customer service strategies and solutions, partnering with leading organisations such as Avaya, Nuance and Verint. Sabio offers business consulting, systems integration and managed services working with many major organisations across the world including DHL, The AA, Liverpool Victoria, Homeserve, Saga, DX, P&O, Home Retail Group, SSE, Think Money, Office Depot, Unibet, Eurostar, Leeds City Council, Yorkshire Building Society and multi-award winning Lebara Mobile.
For additional information on Sabio visit their Website or view their Company Profile