Motivating contact centre staff – how to keep your staff members performing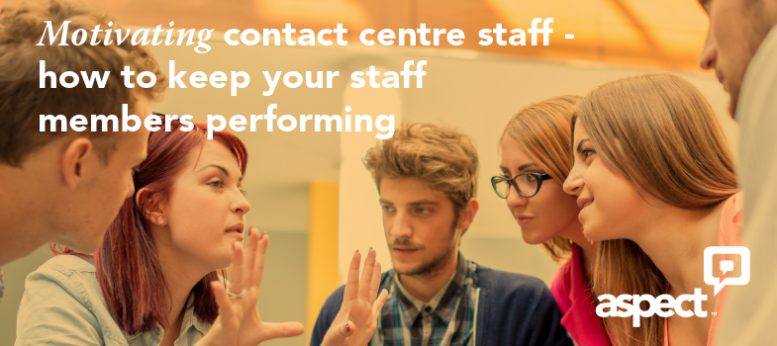 Motivating employees in a contact centre can pose challenges as we all know. Sometimes it's easy to forget about keeping your staff happy while you focus on hitting targets and making sure that the centre is running smoothly.
But this can lead to demotivated staff, and when your team isn't happy, it reflects in their performance. On a personal level, good managers want their staff to stay as positive and happy as possible.
There are ways of keeping people looking forward to hitting their targets, though, and in my experience, these are some of the best things to consider.
Incentives
Keeping your staff motivated can be easier when they have something to work towards. Incentives can be a great way of giving your contact centre staff members something to aim for.
Whether you offer top performing workers a weekend trip away or a gift card, I've found that there can be huge gains in productivity when staff members feel that they are being appreciated for their efforts.
One way of keeping your whole team working hard is to offer collective rewards. This could take the form of a donation towards a social event or something for the office – like a new appliance – that can be built up over a few weeks if everyone hits their targets.
Another way of giving staff members something to look forward to is keeping a cupboard full of treats. They don't have to be expensive but make sure you have a wide selection. When one of your team members achieves something impressive, let them choose what they want from the cupboard. Seeing this person get to pick their own reward should go some way towards inspiring their colleagues.
Aspect provides a great way to keep your workers motivated. Our Badging and Gamification tool allow managers to create badges and define their own award criteria. Centre agents can see the badges via a widget on their dashboards. This can add an element of fun and even competitiveness among your team.
Whatever you choose to do, I would advise you to keep in mind what your staff appreciates. But leave them with nothing to aim for and you might end up with a struggle to get everyone working hard.
Team building
A lot of workers think that team building exercises are no use. The Telegraph has reported that although 66 per cent of workers have taken part in some form of team building exercise, 54 per cent didn't think that it would help them work better with their colleagues.
This got me thinking about whether there are better ways to organise team building activities. Keeping team building specific is a better way to ensure its effectiveness.
It's always best to ensure that you have taken everyone's preferences into account. There's no use in having a go-karting day when one-third of the team doesn't want to be there. Let your employees choose whether they want to go. There's nothing worse than forced fun.
When your team has bonded by working together on a team building exercise, there is a good chance that they will feel more motivated to help one another in the office. However, it is up to you as their manager to ensure that they take advantage of the opportunities presented by a team building activity.
Systems
Making sure your team has the right software and systems in place to do their jobs properly is a really important way to keep them motivated. Just imagine if you were trying to do your own work but your system kept crashing and losing your work.
This is when a cloud service can be a lifesaver. Even if a computer crashes while data is being inputted, the cloud would make sure that everything was saved.
Providing your staff with the right software will allow them to focus on doing their jobs to the best of their abilities, not having to worry about their equipment not working properly. And when they can work without distraction or interruption, better results will follow.
---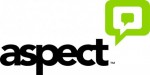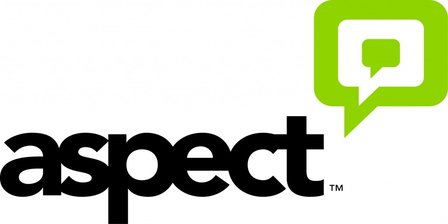 Additional Information
Clare Angood is Digital and Relationship Marketing at Aspect Software
For additional information on Aspect Software visit their Website or view their Company Profile
Find out how Aspect's workforce optimisation can improve your business Click Here