4 Weeks Left to Enter UK National Contact Centre Awards 2019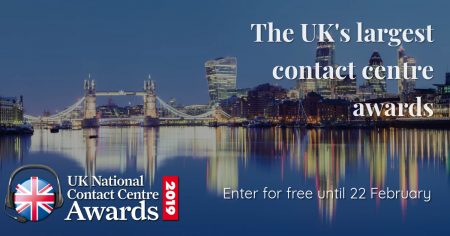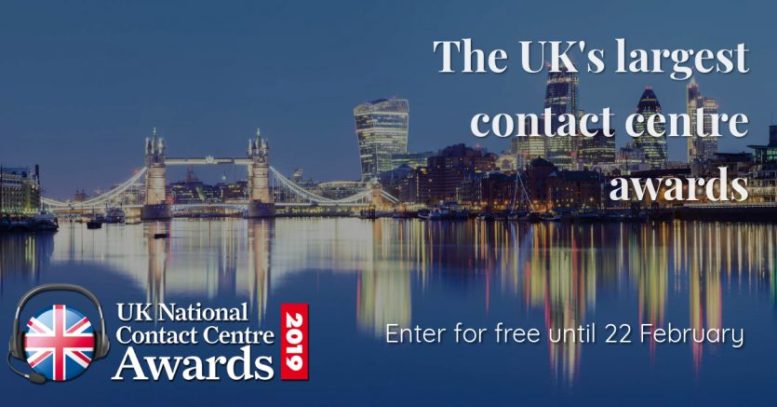 – Nominate individuals and teams for free on the awards website
– Entries close on 22nd February 2019, with the Gala Dinner on 14th May
– New simplified entry process makes it easier than ever to nominate
The CCMA UK (Call Centre Management Association) announces that there are only 4 weeks left to enter the 24th UK National Contact Centre Awards.
UK-based contact centres can enter by registering on the Awards Website at  then downloading the nomination forms. The process is simple and easy, and nominations are free.
The UK National Contact Centre Awards exist to recognise the individuals, teams and organisations who are pushing the boundaries of innovation and excellence in the contact centre industry. In addition, the awards aim to help raise the profile of the contact centre and associated disciplines at board and senior management level.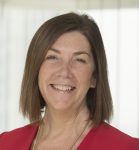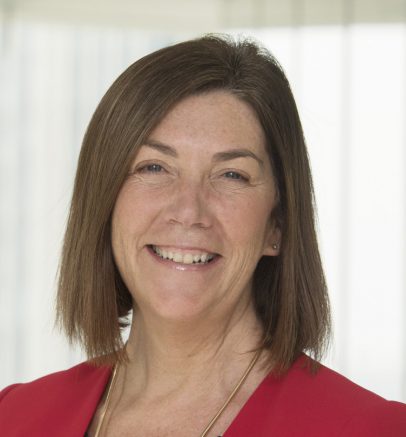 Ann-Marie Stagg, CEO of the CCMA, said,
"Over the last 24 years the UK National Contact Centre Awards (formerly the CCMA Awards) have established a reputation as the blue ribbon awards for our industry in the UK. Even to be shortlisted is to be recognised as a leader in your field, while many winners have gained publicity for their companies and gone on to see their career prospects dramatically boosted."
To help companies through the entry process, and tell them what to expect from the face-to-face judging round and the Gala Dinner, the CCMA has put together a Downloadable Toolkit.
Ann-Marie said, "To make it to the shortlist it's important to show the judges evidence of consistent delivery against key objectives including efficiency, effectiveness, customer and colleague engagement. While it only takes about 30 minutes to write a nomination this year with our simplified entry process, we do suggest not leaving it until the very last minute. It's always good to get input from the person or team being nominated, including their line manager and other colleagues."
Nominations close on 22nd February 2019, with face-to-face judging to follow during March and April.
Winners will be announced at a lavish Gala Dinner on 14th May 2019 to be held at The Brewery in London. This stand out event on the industry calendar will bring together over 700 hundred leading contact centre and customer service professionals from across the UK. For shortlisted entrants it presents a not-to-be-missed opportunity to meet, greet and network with people from other successful businesses.
---
Additional Information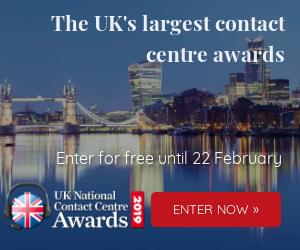 For more information about the awards and to enter Click Here
The longest established awards for the UK contact centre industry are now in their 24th year and recognise those individuals and teams in the industry who are working to make their contact centres professional and industry leading.
The awards have an excellent reputation across the industry for being of a very high standard. All of the shortlisted nominees go through a comprehensive judging process, including face to face interviews.
Enter the awards for free by Clicking Here
Th

e Call Centre Management Association (CCMA) aims to support the country's contact centre managers by providing opportunities to network, openly share best practice, and increase their skills and knowledge through specialist training. The CCMA is the country's longest-established association representing the customer contact industry in the UK since
For additional information on the CCMA visit their Website