Why Your Contact Centre Needs Social Media
Social media has cemented its role in society, fast becoming an established part of our everyday lives. According to Brand Watch, of the 7.7 billion people alive today, 3.397 billion use social media.
Initially, companies used social media for brand awareness, but users have started to utilise these channels for customer support. Businesses began to realise that social media and contact centres could no longer be thought of as separate customer service tools. Both are essential to provide excellent support for customers. Social media provides a host of benefits for your customer support strategy which we will explore in the following feature.
Customer Preference
It comes as no surprise that the International Customer Management Institute (ICMI) reported that 90% of social media account holders have interacted with a brand on one or more channels. The findings from the ICMI concluded that social media had become the most preferred customer support channel, with 34.5% of people saying they favoured social media over alternative methods. The list was closely followed by website/live chat (24.7%), emails (19.4%) and traditional call centres (16.1%). Furthermore, they found that 63% of customers believe that companies should offer customer service on their social media profiles.
Social Media Today concurs, reporting that 1 in 3 social media users preferred to use this channel type over telephone or emails. Their studies highlighted that customers who engage with businesses over social media would spend between 20-40% more with these companies. These results suggest a preference for social media for customer support and the ever-growing importance of social media in the customer support strategy.
Personalised Experience
Personalisation is no longer a trend but an expectation of your customers. In this digitally-connected world, customers want to receive a personalised service at every touchpoint of your business, regardless of its offline or online status.
When answering questions, queries or comments, you can personalise the responses to customers contacting you by utilising the data available to you. For example, with Hostcomm chatbot software integrated into your social media, your bots can reply to your customer around the clock in a natural, two-way conversation that makes the customer feel valued.
Hostcomm bots can further be programmed to show your brand's personality throughout their interactions with your customers. Another added benefit is that bots will not suffer fatigue or be sensitive to negative commentary like your human agents could be, therefore ensuring a consistent and exceptional customer experience at any given time. It is, however, important to note that when your bot is not able to resolve any problems, your agents can jump in to help! Please get in touch with us for further information on incorporating chatbots into your business as we will be able to advise you on what will suit your individual needs.
Real-time Responses
Customers of today want fast response times; they don't have time to wait around to get the answers they need. Social Media Today reported that 60% of customers who complain on social media channels expect a response within one hour. Furthermore, 88% of customers will be less likely to purchase products or services from a company that has left a complaint unanswered.
Social media is one way to reach out to your customers to quickly demonstrate your understanding, empathy and gratitude toward them, which helps in establishing trust and customer loyalty. Additionally, you can solve their problems swiftly or direct them to communications methods where these issues can be resolved without the need for the customer to reiterate the query or complaint.

Reputation Management
Social media has helped in the reputation management of businesses and their contact centres. Studies have suggested that customers use social media to share their customer service experiences with others, so it's vital that call centres keep up-to-date with what their customers are sharing.
You don't, however, have to watch the comments coming in passively. You can utilise bots to reply to customers in engaging ways and live agent interception when the problems are too complicated or multi-faceted for the bot assistant to ensure every customer is satisfied with your support.
Forgetting social media within your customer service strategy could result in times where your reputation is dented when the issue could have been easily identified and fixed. Make sure to keep on top of social media in your contact centre to maximise opportunities.
Data Insights
While customers may be resistant to reveal personal preferences over the phone, you may be able to garner insights from social media.
The things people reveal over their social media activity can help you personalise your customer service further every time a customer contacts you. You can even incorporate proactive customer service into your contact centre to further help your customers, if you have the right data.
Collecting information in mentions and reviews can help you shape your feedback and support services, as well as update your business, products and services without asking your customers for opinions over the phone which can be time-consuming.
Cost-Effective Support
Having a range of customer service touch points under an omni-channel contact centre solution is essential, because it allows your customers to reach you in a way that is the most convenient for them. Phone-call service still has its place in the support strategy, but solving problems over social media is a more cost-effective solution for businesses. This is because social media has fewer running costs than traditional contact centre methods, making it a cheap support system available to companies.
Delegating goals to each of your channels ensures each customer service platform can be used for individual purposes to maximum effect. Social media, for example, is great for smaller, manageable queries; while phone agents can work on the more significant, complicated or procedural requests that require voice contact with the customer.
Social media offers multiple benefits to your contact centre, from personalisation and reputation management to simply being a cost-effective channel. Integrating social media into your support model is essential for today's digital-savvy customers.
---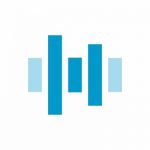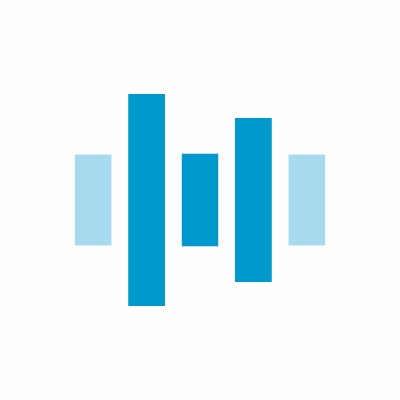 Additional Information
For additional information on Hostcomm visit their Website