White Paper: Customer Service Performance Checklist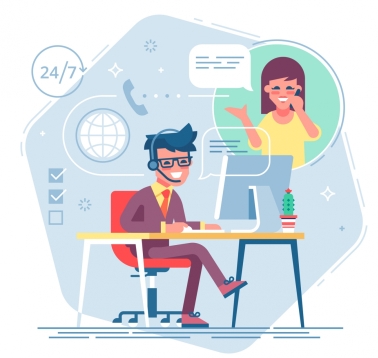 Have you fallen into some bad habits when it comes to customer service in your contact centre or are missing out on new opportunities for service?
Then download this handy checklist (brought to you by Business System's partner Teleopti) to see if your customer service is running smoothly based on your staffing.
Customer Service Performance Checklist
Our handy checklist covers:
√ Checking your KPIs reflect exactly what your business needs
√ Being able to evaluate old school KPIs vs. new options
√ Ensuring your policies reflect a positive environment in which your staff would like to work in
√ Ensuring you speak to the right teams who will be able to provide you with valuable information when it comes to service performance
√ Making sure you get your reports in line
---
Additional Information
To download the Customer Service Performance Checklist White Paper Click Here

Business Systems (UK) Ltd is the UK's largest and most established independent call recording specialist. Founded in 1988 to service the City's financial institutions, the company has built an impressive reputation for implementing complex projects on time and counts among its clients institutions such as the Home Office, Capita, Eurotunnel, DEKRA, Hexagon and Equiniti.
For additional information on Business Systems visit their Website or view their Company Profile