Customer Service: "The assistance and advice provided by a company to those people who buy or use its products or services".
Much is said and written about customer service in contact centres; I am a great believer that a good contact centre provides good customer service but a great one provides great customer service.
What triggered this subject was a discussion I had recently with a Starbucks Barista at my local store where I have been known to frequent on many an occasion before, during and after work. As a new recruit she had been through a highly intensive training programme from how to make a decent latte, presentation of the coffee to the customer, background of the coffee, product knowledge etc which culminated that day with a training course on Customer Service.
She told me that the previous night she was up until the early hours of the morning swotting up on the Company Customer Service Training manual – no doubt fuelled by Starbucks finest ground bean – and even so I was somewhat daunted by the events which were to follow.
Giving her some moral support I told her that she was always polite, efficient, chatty and smiley to me each time she had been on her shift and, without referring to the manual, asked her what her definition of customer service was.
"Easy" she replied, "just treat customers like you've known them all of your life and provide a service which you would expect if you were a customer" – Wise words I thought from someone so young which I totally agreed with.
Which got me thinking; in the context of customer service in contact centres are good agents trained to be good agents? Is it a case of common knowledge with a few bits of added wisdom from the company handbook?
I'm sure that this will cause discussion in the contact centre especially from the Training department – comments can be left using the form below – Something to ponder over I think – preferably with a six shot venti Americano hot milk in hand of course.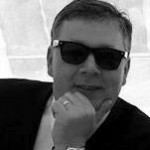 Have a good week ahead.
Regards
The Editor