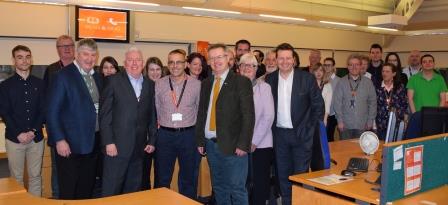 Westminster MP for Argyll & Bute, Brendan O'Hara, has congratulated Webhelp and easyJet for their commitment to the community, following the news that Webhelp has secured a contract with the leading European airline, which safeguards 23 jobs and creates a further 14 at the Rothesay site.
Mr O'Hara, was speaking on a visit to Webhelp's site in Rothesay, where he met the new recruits and toured the facilities.
"I was hugely impressed by my visit to Webhelp's site in Rothesay," he said.
"There is a very friendly atmosphere among the team there and they are clearly carrying out excellent work for a number of clients at the site. To have been chosen by easyJet to carry out such prestigious work as the executive complaints they focus on is an indication of just how good the team there is. They are clearly working very much in partnership with easyJet to deliver the best possible results for the customer, which is great to see.
"The creation of quality jobs, which have real long term career prospects and conditions that suit a wide range of people and skills, is crucial to the survival of remote communities like Rothesay. The importance of these jobs to the community in Rothesay cannot be overstated and I look forward to supporting Webhelp to deliver more good news to the site in the future."
Richard Lawrence, resolution and service excellence manager, easyJet, said: "We tasked the team in Rothesay to handle our high level executive complaints work initially on a temporary contract and have been really impressed with the quality of the work and commitment this team shows every day when dealing with our customers. When the time came to make a decision to make the contract with Webhelp UK a permanent one in Rothesay we had no hesitation in doing so, creating more jobs and further cementing this important relationship."
Andy Doig, chief operating officer at Webhelp, said: "The quality of the people we have in Rothesay is first class. Initially clients can be concerned that Rothesay is too far away from their mainstream operations, but once they come and visit the site they are convinced that we can deliver an excellent quality service for their customers. And once they have experienced just how good our people in Rothesay are, they tend to want to stay with us. We are absolutely committed to retaining our work in Rothesay and to doing everything we can to bring more of the right kind of work into this community.
"I would like to thank Mr O'Hara for taking the time to visit our site and for his support for our continued operations here."
---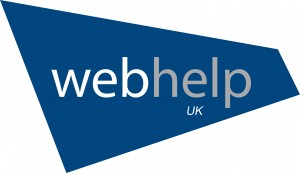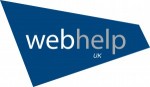 Additional Information
For additional information on Webhelp visit their Website or view their Company Profile