The brightest lights of Wales' £650m contact centre industry have been celebrated at an awards ceremony at the Wales Millennium Centre hosted by Jason Manford on Friday 3rd March 2017.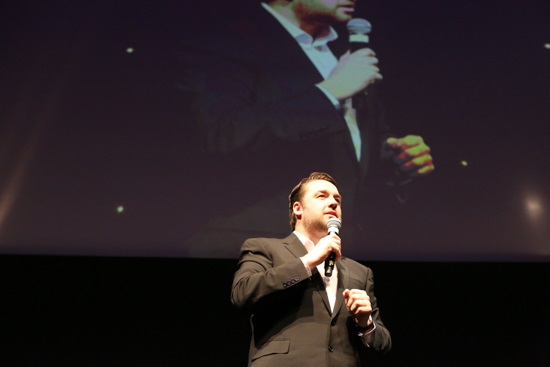 Around 700 guests attended the prestigious Welsh Contact Centre Industry Awards which saw organisations and individuals recognised for driving excellence within Wales' prosperous contact centre sector over the past twelve months.
The annual event, now in its 18th year, is organised by the Welsh Contact Centre Forum, the industry-led employers' forum that delivers extensive support to firms of all sizes in the contact centre industry.
Lending support to more than 200 employers throughout Wales, the Forum assists firms with everything from strategy, recruitment and training to harnessing new technologies, tracking trends and inward investment. It also heads the EU-funded Welsh Financial Services Graduate Scheme which has been developed to attract and retain talented young professionals in Wales' financial services sector.
The awards rewarded winners and highly commended entrants in 19 categories, with a host of businesses recognised for outstanding contributions to the sector and individuals praised for exceptional achievements within their roles at contact centres across the country.
New to the ceremony for 2017, the joint recipients of the Contact Centre Leader award were Marc Lee of Legal & General Investments and Allison McCarthy of EE. The new category recognised the senior level employees for exhibiting exemplary management skills, combining a commitment to the delivery of organisational objectives with efficient and effective service.
The Contact Centre Manager of the Year award went to Rhian Williams of the DVLA while Julia Summerhayes of HSBC and Michael Morris of Legal & General Insurance Customer Service were announced as joint winners of the Support Manager of the Year award.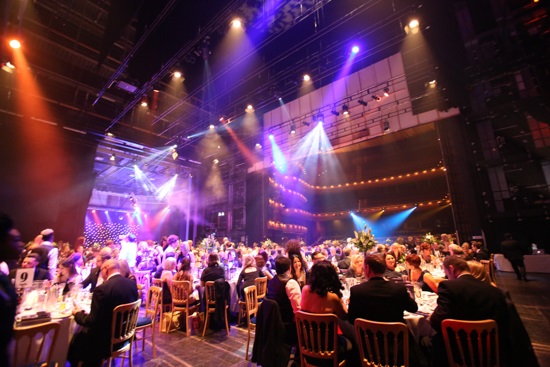 Kim Hughes of Firstsource Solutions took home the Team Leader of the Year award, while Team Leader of the Year was awarded to Wayne Roberts of TUI and Amy Waite from Marston's Holdings was highly commended.
Other winners from the evening included Nicholas McGowan of Deloitte who won Newcomer of the Year, and Adam Robinson of Admiral who was awarded Customer Service Representative of the Year. Alex Owen of CGI took home the title of Support Person of the Year while Cathy Fisher of SSE and Rachel Hurley of Lloyds Banking Group were Highly Commended. Emily Cull of Principality Building Society won Sales Agent of the Year, and Sarah Jenkins of AA Driving Schools was Highly Commended in the same category.
Cardiff-based Lloyds Banking Group scooped the Large Contact Centre of the Year (in-house), while Cardiff-based firms Molson Coors and Legal & General Investments took home the awards for Medium Contact Centre and Small Contact Centre respectively. Conduit was named Outsourced Contact Centre of the Year.
Other company awards went to Firstsource Solutions for Diverse Workplace; Barclays Bank for People Development; Conduit for Best use of Technology; Target Group for Customer Engagement; Barclaycard for People Engagement; Dŵr Cymru for Performance and Quality; Deloitte for Support Team of the Year; and Nemo Personal Finance for Business Improvement Strategy. Dŵr Cymru and CGI were also Highly Commended for Support Team of the Year and Business Improvement Strategy respectively.
Sandra Busby, managing director of the Welsh Contact Centre Forum, said: "The Forum is committed to helping both contact centres and the talented people who work in them to thrive and succeed. The calibre of all of the finalists has impressed us immensely, and is a real testament to the high standards we are achieving in Wales.
"The Forum is proud of the great service we can provide to employers in Wales, and these awards enable us to shine a light on the industry's everyday heroes and applaud and reward them for playing such a pivotal role in one of Welsh business biggest sector success stories. We extend our warmest congratulations to all of the award nominees and winners.
"If Wales is to continue to be one of the best places around to base a contact centre, we know that it's crucial for our people to be supported to be the best in the world. We're committed to a range of strategic support to help our employers and the 30,000 people in our industry achieve this outcome, not only through the awards but also including the development of the first degree in strategic customer management for frontline people anywhere in the world."
Steve Matthews, commercial director at Centric said: "The Welsh Contact Centre Awards showcase the talent, passion and innovation within the industry in Wales. It has been our pleasure to be headline sponsors of the awards for two consecutive years and Centric are proud to play a small part in recognising and rewarding the industry's most dedicated talent.
"This year's award winners are testament that Wales can boast a wealth of skills and innovation and our businesses are major players in the global market place. Centric would like to congratulate all award winners and every finalist on their achievements. Everyone involved should be very proud of themselves."
This year the awards were held in association with headline sponsors Centric Recruitment. Other sponsors and supporters include Welsh Government, The University of South Wales, Yolk Recruitment, Conduit Global, Legal & General, Cardiff & Vale College, Acorn, Barclaycard, Premier CX, Wales Online, Teleopti, inspireMe, Aegis, TSW Training, Red Contact Centres, HSBC, Mascott, and Chwarae Teg, CGI and Cerebra.
Apprentice/Newcomer of the Year – Sponsored by Cardiff & Vale College
Winner: Nicholas McGowan, Deloitte
Support Person of the Year – Sponsored by Conduit
Winner: Alex Owen, CGI
Highly Commended: Rachel Hurley, Lloyds Banking Group / Cathy Fisher, SSE
Sales Agent of the Year – Sponsored by Yolk Recruitment
Winner: Emily Cull, Principality Building Society
Highly Commended: Sarah Jenkins, AA Driving Schools
Customer Service Representative of the Year – Sponsored by Wales Online
Winner: Adam Robinson, Admiral
Team Leader of the Year – Sponsored by Aegis
Winner: Wayne Roberts, TUI
Highly Commended: Amy Waite, Marston's Holdings
Support Manager of the Year – Sponsored by Welsh Government
Joint Winners: Julia Summerhayes, HSBC / Michael Morris, Legal & General Insurance Customer Service
Trainer of the Year – Sponsored by Welsh Contact Centre Forum
Winner: Kim Hughes, Firstsource Solutions
Contact Centre Manager of the Year – Sponsored by Chwarae Teg
Winner: Rhian Williams, DVLA
Contact Centre Leader / Senior Manager of the Year – Sponsored by Acorn Recruitment
Joint Winners: Marc Lee, Legal & General Investments / Allison McCarthy, EE
People Development – Sponsored by University of South Wales
Winner: Barclays Bank
Support Team of the Year – Sponsored by Mascott
Winner: Deloitte
Highly Commended: CGI
Performance & Quality – Sponsored by Cerebra
Winner: Dwr Cymru
People Engagement – Sponsored by InspireMe
Winner: Barclaycard
Best Use of Technology – Sponsored by CGI
Winner: Conduit
Customer Engagement – Sponsored by Premise CX
Winner: Target Group
Diverse Workplace – Sponsored by Legal & General
Winner: Firstsource Solutions
Business Improvement Strategy
Sponsored by Barclaycard
Winner: Nemo Personal Finance
Highly Commended: Dwr Cymru
Outsourced Contact Centre of the Year – Sponsored by Teleopti
Winner: Conduit
Contact Centre of the Year (In-house) – Sponsored by Centric Recruitment
Winner, Large: Lloyds Banking Group
Winner, Medium: Molson Coors,
Winner, Small: Legal & General Investments

For additional information on the WCCF AWards visit their Website