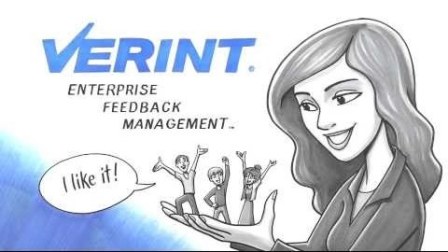 Verint Systems Enhances Mobile and Personalisation Capabilities in Enterprise Feedback Management Solution – Powerful New Features Help Enhance Responsiveness of Global Customer Experience Teams
Verint® Systems Inc. have announced the availability of its enhanced cloud-based Enterprise Feedback Management (EFM) solution. This latest release reinforces and supports Verint's ongoing strategy to provide innovative solutions that optimize customer engagement.
Verint Enterprise Feedback Management™ helps organisations gain a better understanding of how well they are meeting customer expectations. The feature-rich solution includes industry-leading functions around survey design and deployment—two areas where Verint achieved the top ranking in analyst firm DMG Consulting LLC's 2015-2016 Enterprise Feedback Management Product and Market Report1—in addition to analysis across web-based, SMS, IVR and mobile deployments.
In the latest Verint Enterprise Feedback Management release, organizations can take advantage of several key feature enhancements to advance mobile engagement, personalisation and productivity.
Enhanced Support for SMS
SMS surveys have become increasingly popular for very short, immediate post-transaction feedback. Historically, SMS has been a very popular form of surveying in Asia/Pacific and EMEA, and it's gaining in popularity in North America. SMS support includes:
• Authoring of an SMS survey in the same EFM interface used for web surveys
• Management and execution of SMS survey campaigns based on proactive invitations and participant opt-in keyword(s)
• Cross-channel survey support by sending an SMS invite to participants with a link to web surveys
More Personalized and Engaging Experiences for Customers
Through smarter surveys, users are better able to contextualize the experiences based on profile, details of recent interactions and channel. Channel specific features—such as verbatim voice responses in IVR surveys and photo upload questions in mobile and desktop surveys—help reduce customer effort and survey fatigue, while also providing rich and actionable insights.
Productivity Enhancements to Improve Responsiveness of CX Teams
Customer experience teams play a critical role in gathering and interpreting feedback, and helping their organizations make cultural and operational changes. This latest release of the Verint solution extends the enterprise-quality capabilities with significant productivity improvements, including simplified management of multiple, more complex surveys, easier audience management, and enhanced reporting management.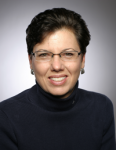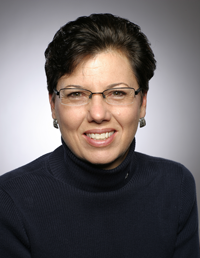 "Direct customer feedback continues to be the underlying driver of measuring the customer experience. With our most recent EFM release, we are continuing to innovate on behalf of our customers," says Nancy Treaster, senior vice president and general manager, strategic operations, Verint Enterprise Intelligence Solutions™.
"Meeting the needs of customers is our focus and providing continued solution innovation around EFM and our other customer analytics solutions, is front and center in our Actionable Intelligence® strategy."
---

Additional Information
For additional information visit the Verint Systems Website or view their Company Profile