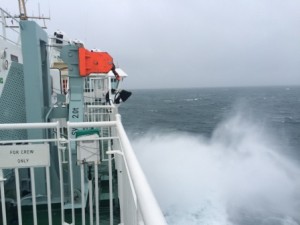 Evacuation can't keep CalMac contact centre from carrying on.
Even the threat of unexploded historic ordnance couldn't stop Scottish ferry company Caledonian MacBrayne's customer operations team from keeping passengers on the move.
The dozen-strong team, which handles more than 260,000 calls and 21,000 emails per year, was forced out of its Gourock base temporarily by a police cordon as the Royal Navy carried out a controlled explosion of an old naval mine.
But they simply upped and moved down the hill to take over the board room at CalMac's HQ in Inverclyde near Glasgow to keep the phone lines open.
"Providing a lifeline service, even being out of contact for a short period of time can havea big impact on people who rely on us for every day services and supplies. So it's importantwe do everything we can to keep the lines open," said Head of Customer Forecasting and Planning, Iain Slorach.
Earlier this year, multi-award winning Caledonian MacBrayne became the first ferry company and first travel industry company to be awarded Global Standard Accreditation for the helpfulness and professionalism by the Contact Centre Association (CCA).
---
Additional Information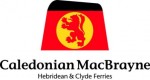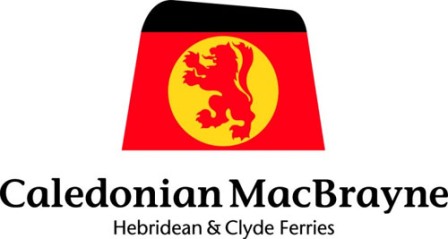 Caledonian MacBrayne – affectionately known as CalMac – is the operator of the UK's largest ferry network. In 2014 alone it carried 4.65 million people, 1.1 million cars, 92,000 commercial vehicles and 11,000 coaches across its 200-mile long network straddling Scotland's west coast. It was recently the first ever winner of Best Ferry Company at the inaugural Independent Travel Awards against stiff competition from across the world.
The routes traverse some of Europe's most breath-taking and challenging stretches of water to provide lifeline services to remote communities on islands and mainland destinations – a total of 50 ports, harbours and slipways are served on a combination of 49 routes.
For additional information on Caledonian MacBrayne visit their Website