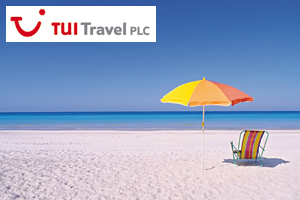 TUI have announced that they will increase Swansea Workforce with 15 Contact Centre Jobs over the summer months to improve customer service levels.
The holiday company, who currently employ 600 staff at their Swansea contact centre have commenced a recruitment drive and training programme with immediate effect.
A TUI spokeswoman commented,
 "The teams based at the new office will be responsible for customer contact, including operating the social media channels on a 24/7 basis, to give Thomson and First Choice customers advice regardless of the time of day. The office is also home to the UK & Ireland payroll team and dedicated IT support personnel. "The decision to base the contact centre in Swansea was largely due to the multi-skilled, positive and engaged workforce based there.
"As TUI UK & Ireland continues to deliver even greater service to customers in an efficient and seamless way, it will also look to grow the number of employees at Alexandra House.
"Swansea contact centre teams will also benefit from investment in new systems and technology that seamlessly connect them with airline, retail and overseas colleagues to pass on special requests or key information such as anniversaries and birthdays to make customers' holidays even more personal – part of all 14,500 employees truly knowing every one of Thomson and First Choice's 5 million customers."
---
For additional information see the TUI Website