Top UK Organisations for Customer Service Revealed in UK's Most Comprehensive Mystery Shopper Programme
Northern Powergrid, Vitality Health and NS&I top cross-industry benchmarking in 2018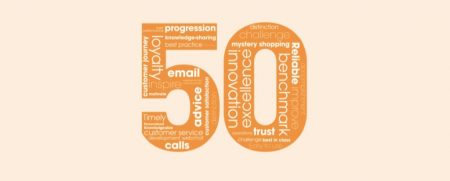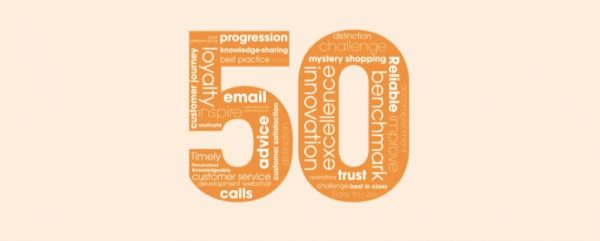 Top 50, the UK's only independent customer service benchmarking programme for contact centre operations, has revealed the top three best performing organisations in the UK last year as Northern Powergrid in first place, followed by Vitality Health and NS&I.
The cross-industry and cross-channel research was conducted on behalf of Top 50 by GfK Ipsos, using mystery shopping and a scoring model that uses 60 KPI's to achieve a direct comparison between more than 300 major brands. Organisations were assessed on their customer service performance across telephone, email, social media and live web chat. In addition to the overall winners, organisations were ranked in their respective sectors:
– Best in the Telecoms & Media Sector: ITV
– Best in the Retail Sector: P&G (Procter & Gamble)
– Best in the E-Retailers Sector: L'Occitane en Provence
– Best in the Banking & Finance Sector: NS&I
– Best in the Insurance & Financial Services Sector: VitalityHealth
– Best in the Travel Services & Hospitality Sector: Caravan & Motorhome Club
– Best in the Service Providers Sector: Northern Powergrid
– Best in the Public Sector: Network Rail
– Best in the Charity Sector: WWF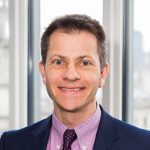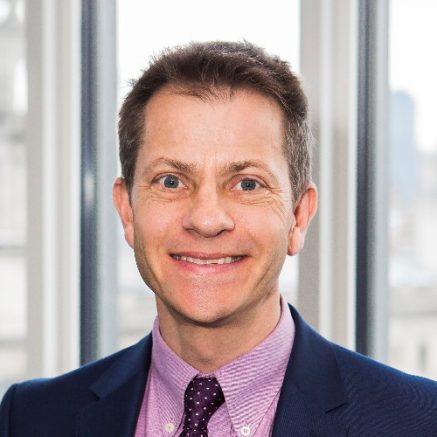 Director of Top 50, Rich Tribe comments:
"For ten years the Top 50 has been benchmarking the customer service performance of major brands in the UK and working with them as part of a continual cycle of improvement."
"During this time we have seen immense change, most notably the rise of omni-channel changing customer expectations when engaging with brands. However, many organisations are rising to the challenge, and Northern Powergrid, Vitality Health and NS&I all scoring over 96% in their top channel . Clearly, the bar has been set high for 2019."
Membership of the 2019 Top 50 for Customer Service Programme is open to all organisations with a genuine commitment to cross-industry benchmarking, peer-to-peer collaboration and improving their ability to deliver high-quality customer experiences. Using advanced statistical analysis, the Top 50 scores real-life mystery shopper interactions to provide its members with actionable insight into the key areas of service, which have the greatest impact on purchase/repurchase propensity, advocacy, and customer satisfaction.
nce becomes truly omni-channel, as a query could initially be made through a webchat service for example, before then being seamlessly transferred to telephone as and when required. If businesses are willing to adapt to these changes, they'll be in a position to thrive."
---
Additional Information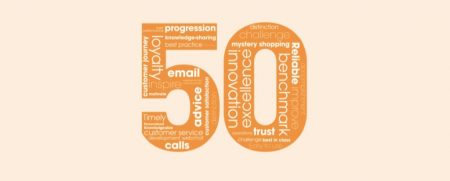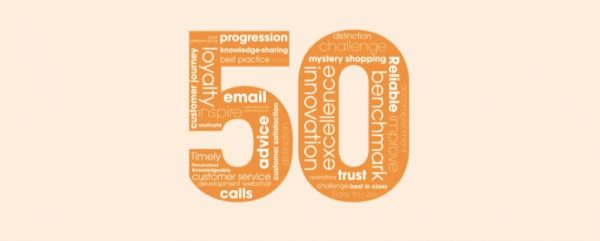 Owned and managed by Beyond Media Services and Revolution Events Ltd, the Top 50 is the UK's only independent and most prestigious customer service benchmarking programme. It works with participating contact centre members to produce extensive research carried out by globally renowned market research company GfK. The research programme delivers real customer insight to measure the customer service of our members across multiple channels (phone, email, social media & live chat), using over 60 KPI's derived from 10 years' worth of research of the most valuable of all assets – the customer.
The in-depth results are benchmarked against the Top 50 members, highlighting areas of excellence and areas requiring improvement. This benchmarking report enables members to see how they compare with other contact centres, both within their sector and across the best in the industry. This in turn, allows them to gain a better understanding of what drives customer satisfaction across the board and delivers a unique insight into how their contact centre performs against others in the industry.
For additional information on Top 50 visit their Website