Britannic Technologies, specialists in business communications and managed services, have announced that they will supply Thrive Homes, a housing association with a cloud based omnichannel contact centre from Five9.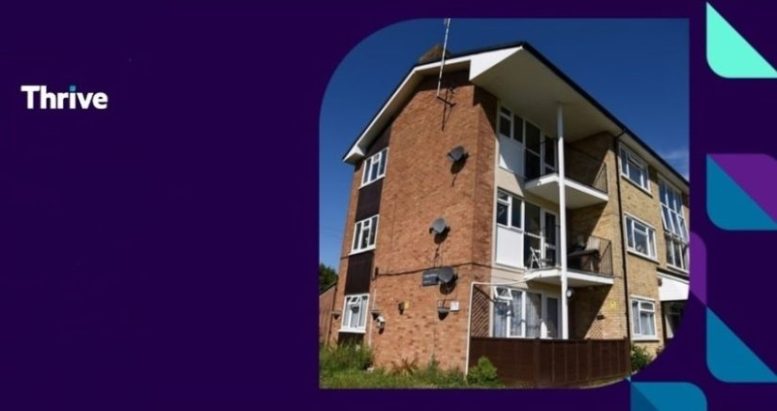 Thrive own and manage over 5,000 homes throughout Hertfordshire, Bedfordshire Buckinghamshire and Oxfordshire delivering much-needed homes for social and affordable rent, leasehold, shared ownership and private market rent (through Thrive Places).
Thrive has embarked upon a business transformation programme to improve front and back-end services for both customers and staff, increasing agility and mobility.  The organisation is facilitating more people to work remotely and recognises that a 'one size fits all' model doesn't meet the expectations of different generations. Through this programme they are developing the role of technology to improve operational efficiency and effectiveness for both customers and staff. To meet these strategic objectives, the organisation realised that, with the number of different applications they use, it was both complex and costly to manage and was hindering them achieving their goals.
Digital Transformation = Success
Thrive went out to tender and selected Britannic to design and deploy their solution.
They have already introduced a web-based self-service functionality enabling customers to access services when and where they choose to do so, such as paying rent, reporting repairs etc. This – along with an improved omnichannel contact centre will free up the agents to focus on more complex areas therefore increasing efficiencies and productivity.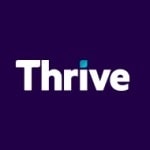 Anne Bijum, Assistant Director Customer from Thrive Homes, said,
"Britannic are a well-known trusted provider in the housing market, they shared our values and submitted a very strong tender response."
"We are looking forward to working with them to improve the service that we offer customers and to modernise our contact centre, driving the organisation forward and enabling us to achieve our objectives."
Trusted Partners 
Britannic is a prominent supplier in the housing market with over two decades of supplying communications platforms and contact centres to housing associations and sit on the Procurement for Housing framework as well as G-Cloud and CCS Network Services 2. The recent partnership with Five9 is elevating their positioning in the housing market providing additional strength and capability to intelligent cloud contact centre solutions facilitating improving the tenant experience.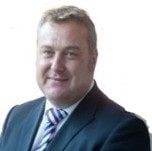 Jonathan Sharp, Executive Director at Britannic Technologies commented,
"We are proud to be part of Thrive's innovation and digital transformation and look forward to a long and mutually beneficial relationship."
"Housing is a sector we understand well and where we can add significant value by guiding housing associations on how they can utilise their existing technology and move to new technology to grow the business."
Improving the Customer Experience
The contact centre solution will also be integrated with Microsoft Teams and Thrive's CRM via Britannic's highly flexible netX2 SIP exchange platform to improve collaboration and data insight. Plus, the addition of a 'Secure Pay' agent assisted payment service to improve the online payment facility for customers.

Thomas John, VP Partner Sales International, Five9, commented,
"As a partnership, Five9 and Britannic share very similar if not perfectly aligned values and principles. Through our strong relationships and vast experience within the industry, we understand the challenges presented to businesses, individuals and the technological innovation required to succeed in the ever-changing customer experience environment.
"Thrive's digital transformation strategy exemplifies this spirit of innovation and in partnership with Britannic, we strengthen our presence in the housing sector. We are thrilled to be the technology Thrive uses to support its staff, customers and clients."

Britannic are award-winning specialists in business communications, systems integration, digital transformation and managed services, maximising the ICT investment of private and public organisations across the UK.
Britannic Technologies is a value-added reseller with a difference. We are a highly knowledgeable team of approachable, long-serving experts specialising in business communications, contact centre, unified communications, networking, automation and systems integration. We go the extra mile to create value, mitigate risk and manage change effectively, building strong relationships based on trust.
We collaborate with customers and class-leading partners to innovate and add value, achieving excellence in everything we do. Working in partnership with customers to understand their business goals, processes and culture, we develop change strategies and underpinning technology solutions, tailored to each client's needs. As leaders in innovation, we are proud to bring disruptive technologies, such as artificial intelligence, web real time communications and business process automation to customers.
Britannic partners with industry-leading vendors such as Mitel, Five9, Avaya, 8×8, Bizvu, Calabrio, AudioCodes, Microsoft and Red Box. Trailfinders, North Herts District Council, Markerstudy Group, Advance Housing & Support and Queen Mary University of London are just a few of the customers that have transformed their business with Britannic.
For additional information on Britannic Technologies view their Company Profile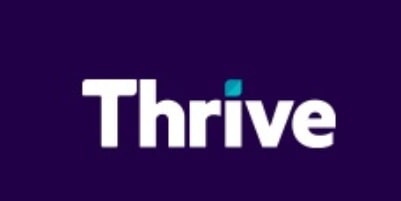 Thrive Homes is a professional landlord providing homes where people can thrive.
Our business is built around the importance of a home as the foundation that enables individuals and families to build and sustain the lives they want.
We own and manage around 5,000 homes throughout Hertfordshire, Bedfordshire Buckinghamshire and Oxfordshire delivering much-needed homes for social and affordable rent, intermediate rent, leasehold, shared ownership (with Thrive OwnHome) and private market rent (through Thrive Places). We are focused on increasing housing availability and affordability in one of the most expensive parts of the UK.
For additional information on Thrive Homes visit their Website