The Cloud isn't Just for Christmas says Bibi Bajwa of cloud services provider Ormuco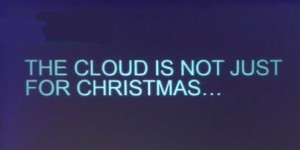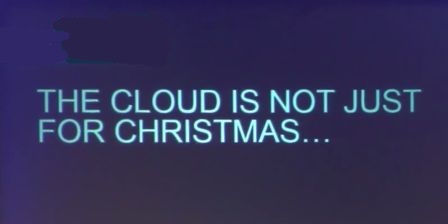 The lead-up to the holiday season was the busiest period of the year for many businesses. With John Lewis this week declaring their Christmas trade was driven by Online Shoppers.
This is when the flexibility and scalability of a cloud infrastructure comes into its own. But there's far more to the cloud, says Bibi Bajwa COO of cloud services provider Ormuco, than the ability to meet seasonal peaks. It's about redefining your whole business.
When we see a company like Netflix move its entire global operation to the public cloud, or PayPal build its own private cloud on the back of the OpenStack™ open source cloud platform, it's obvious that the enterprise cloud has come of age.
In the contact centre sector we learned from the ContactBabel Cloud Report that 48% of companies host at least some contact centre functionality in the cloud.
The benefits of cloud adoption – reduce capital expenditure with pay-as-you-go, improve scalability and flexibility, access new functionality – are well-known. While these are all good reasons to embrace the cloud today, there will be even more compelling reasons to do so in the coming years.
In this blog we'll take a quick look at some of the technologies that companies and their customers will be using over the next few years, and why the cloud will become increasingly important in facilitating these new customer experiences.
Companies and customers will use automation
Customers have largely driven the move away from the voice channel towards the digital channels they find most convenient, and this trend will continue as they look to use their time more efficiently.
In the short-term expect customers to continue to favour their smartphones for interactions. Mobile messaging apps, for example, are hugely popular however very few contact centres support them. We also expect companies to make increased use of smartphone apps and Web RTC to deliver interactive conversations and customer experiences.
A little further down the line, customers will get in on the automation trend by using the same AI, machine learning, and Natural Language Processing capabilities that companies already deploy to eliminate live agent interactions and reduce costs.
Future versions of virtual assistants like Apple's Siri, or an automated version of the new Operator service, could allow consumers to use intelligent bots that converse with, negotiate with, and make arrangements with companies on their behalf.
Going even further, once Internet of Things-enabled products become popular, it might be possible to entirely eliminate the customer from the buying and support process.
A smart fridge, armed with its owners' preferences and connected to the Internet, automatically places orders with the local supermarket when it 'knows' it's low on frozen peas, oven chips and chicken. A smart car books itself in for a 10,000 mile check-up, and in the not-too-distant-future even drives itself there.
All of these technologies – from mobile messaging to virtual assistants – are cloud-based. Any company that wishes to deploy them to facilitate new customer experiences and interactions will need to take advantage of the scale, flexibility, interoperability, connectivity, and raw processing power at economic rates that only the cloud's 'as a service' model can deliver.
Data, data everywhere and not a byte to waste
The coming era of cloud-enabled M2M (Machine to Machine) communications and the Internet of Things will produce masses of data. This will be on two levels. One on level it will be possible to have an incredibly fine-grained understanding of an individual customer's preferences. On a larger scale advanced analytics will enable companies to sift through petabytes of data to understand – maybe for the first time – exactly what who buys their products and services, where, when, how, and most importantly why. This is the era of Big Data.
"Ten years from now, when we look back at how this era of Big Data evolved … we will be stunned at how uninformed we used to be when we made decisions," says Bill Bosworth, CEO of DataStax.
At the forefront of customers' contact with the company, the contact centre is the natural place for all this data to be collected, whether that's over live, self-service or automated (M2M) channels. After all it's the contact centre's role to design customer experiences, which are an increasingly important part of the product or service itself.
In the future, then, the contact centre's role should be as the collector and analyser of all this information, providing the company with the data it needs to personalise products and services on an individual level, and define the general overall direction of those products and services. If the contact centre doesn't make a grab for this role now, or very soon, then some other department will.
The contact centre of the future
For the contact centre to remain relevant at all it must transform into the customer experience centre. While this multi-channel, digital communications hub will become increasingly automated it must also become correspondingly smarter, faster, more scalable and more agile. It must become capable of interacting with thousands or millions of machines (bots and devices), as well as people and other companies in the supply chain, and processing the huge amounts of data it captures in order to drive the company's marketing and product development decisions.
Increasingly companies (and consumers) will access the infrastructure, platforms and software they need to take part in this 'smart' economy as a service. Only through the cloud can they economically access the requisite processing power and storage at the scale required.
The results will be faster and more accurate service at lower cost, while being able to personalise products and services to a much greater extent than is possible even today.
---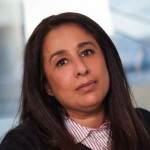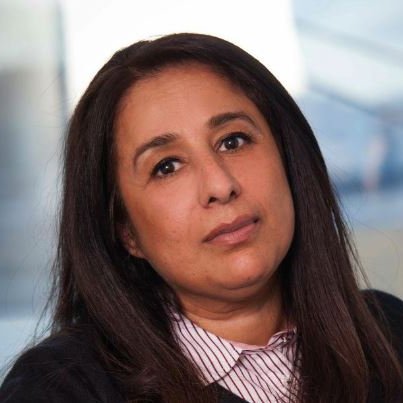 Additional Information
Bibi Bajwa is COO at cloud services provider Ormuco
For additional information visit the Ormuco Website