ResQ Call Centre Staff Praise Their Employer's Actions During The Coronavirus Crisis – ResQ's call centre in Hull is empty with all staff working from home.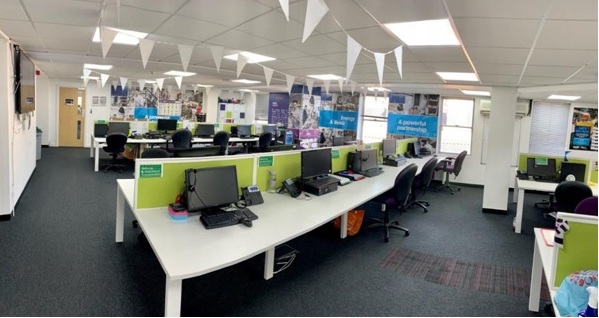 ResQ contact centre staff praise their employer for adapting to the coronavirus situation and enabling almost 1,000 sales agents to work from the safety of their own homes.
The outsourcer began their preparations almost a month ago when the government announced their social distancing guidelines. The company's quick thinking and agility paid off and they now have the majority of their sales agents working safely and successfully from home.
ResQ have sites in Hull city centre and Seaham and have received a Best Companies 1 Star accreditation for workplace engagement.
The contact centre service provider will have closed their Hull office by the end of next week but already have 90% of all staff working from home. 100 agents will remain working from the Seaham office in a key worker capacity providing inbound customer care services for consumers.
The homeworking solution was developed in house by ResQ's IT team in just 10 days. The innovative cloud-based tech solution is currently enabling almost 1,000 agents to dial from their own homes.
Going above and beyond to ensure staff had everything they needed to enable homeworking, senior managers, including Nic Marshall CEO, personally delivered over 300 PCs to agents homes this week.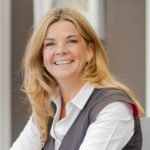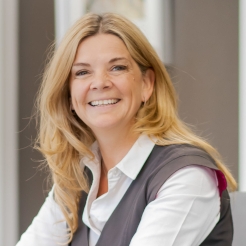 Gill Marchbank Chief Operations Officer at ResQ expressed
"The way we have pulled together and responded to this challenge amazes me and I have never been more proud of our team at ResQ.
As an outsourcer we are used to handling the unexpected, our agility is one of the things that has made us successful over the years and it hasn't let us down now.
The wellbeing of our staff has been our number one priority throughout this I am proud that we have been able to protect their physical health and their livelihoods
What's even more amazing is that our agents have maintained if not exceeded their performance and levels of service. I want to personally thank every single member of our team for their hard work and commitment to ResQ."
ResQ are famed for their employee engagement and fun atmosphere and one of the company's biggest challenges is how they replicate that whilst all their staff work from home. The team have come up with a number of incentive schemes to keep their staff motivated including the opportunity to win a takeaway and shopping vouchers.
Many staff commented that whilst they missed their colleagues and the office atmosphere they were keeping in touch closely through messaging apps and the intranet and despite the distance felt supported and cared for by their colleagues and managers.

ResQ is a UK based contact centre outsourcer with over 2,000 employees in Hull, East Yorkshire and Seaham, County Durham. The company was founded in 2005 and now provides clients in all industries and sectors with end-to-end services, omnichannel, contact centre support. ResQ manages over 7 million customer interactions per year on behalf of UK trusted brands such as Vodafone, Uswitch and Scottish Power.
For additional information on ResQ visit their Website