Southwark Council has selected Sabio to deploy an advanced Avaya communications platform solution for the Council's new in-house contact centre in Peckham.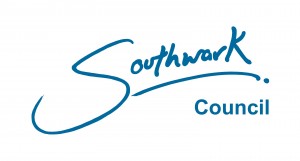 Since the contact centre's recent successful launch, the Sabio solution has helped Southwark Council secure significant operational performance and service quality improvements, including a 15% improvement in agent resourcing, a 50% reduction in wait times, and almost 80% of calls now resolved at First Point of Contact.
Sabio's solution for Southwark Council is based on the latest Avaya Aura™ Contact Center technology. Sabio also deployed an Avaya Voice Portal solution to provide automated service for customers, as well as fully integrated Workforce Management and Quality Monitoring capabilities to optimise agent forecasting, scheduling and ongoing performance.
"Opening our own in-house contact centre operation has allowed Southwark Council to transform service delivery through ownership of the entire customer journey. We have invested in the infrastructure, people and state-of-the-art technology necessary to ensure that we can provide our residents with a best practice service," commented Langa Ncayiyana, Southwark Council's Customer Services Manager.
"From our procurement process we determined that an Avaya Aura™ Contact Center based customer contact solution would provide the best platform for our customer service operations, and it quickly became clear that Sabio offered the right blend of technical and delivery skills to support our deployment."
"At Southwark Council we're committed to delivering more for less, and our in-house contact centre is proving an excellent example of how we can work to release savings while still managing to improve the services we offer to residents," he continued. "Sabio's in-depth customer service technology expertise has proved a key factor in the successful launch of our centre, and it's great to know that we'll have their continued support as we continue to develop our contact offering to include additional services and channels."
"We're delighted that Southwark Council selected Sabio and our Avaya-based technology platform to power what has clearly become an important transformational project for the Council," added Sabio Founding Director, Adam Faulkner. "Southwark Council had a rigid deadline for the switchover to their new in-house contact centre, so they had to be sure that they had the right technology and skills in place to reduce the risks associated with the transition. The fact that customers weren't aware of the change when the Council opened its new contact centre is testament to the strength of the Avaya Aura™ Contact Center solution as well as Sabio's proven implementation capabilities."
For additional information see Company Profile