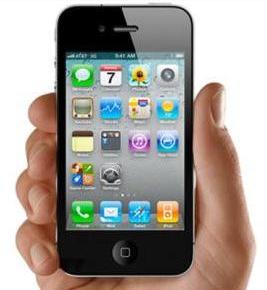 Jeremy Payne, International Group VP Marketing, Enghouse Interactive
The traditional image of a contact centre consists of a large office floor populated by people wearing telephone headsets packed together like battery hens, primarily dealing with customers phoning in from landlines between 9 and 5 on weekdays. This 'bricks and mortar' model has held sway for years but today it is rapidly becoming an anachronism as customers increasingly demand to interact with businesses anytime anywhere and via any device.
Mobility has become one of the key factors in these interactions. People typically want to make contact with the centre via the device in their hand, whether it is a smartphone, tablet or iPad. And they want to interact via a multitude of channels on that device.
At the same time, growing numbers of people are looking to self-serve. One way they do this is by visiting the company's website to find the information they need. Indeed, a recent survey of US consumers from customer service software company, Synthetix found that 90% of consumers will always check a website first before emailing or calling a company and that web self-service is now the primary channel for customers sourcing information for after sales service.
Going Social
Increasingly too, consumers are looking to get information through online forums or social media sites. It is a trend that is likely to escalate. Customers who are comfortable with communicating over social media in their personal lives are likely to want to use this medium of engagement in interacting with business too.
To keep customers loyal therefore, organisations will increasingly need to embrace social media and ensure that they use it to provide a service that is high-quality and, from the customer's perspective, as effortless as possible. If you market or try and create demand through social media you should expect customers to want support through this channel too.
Joining the Conversation
In addition to its role as a communications medium, social media also offers a rich source of information for organisations about what people are saying and thinking about their products and services. But, at the same time it is raising the stakes for businesses. They increasingly need to be not just tracking conversations that take place about their solutions, but actively engaging in them and ensuring that they are meeting the wishes and needs that customers and prospects articulate online.
With the latest social analytics techniques companies can monitor the kinds of keywords that are associated with their brand and products. Increasingly, there are tools that allow businesses to do this within social media channels like LinkedIn, for example. Moving forward, there is likely to be more trend analysis on offer, which will allow businesses the opportunity to see changes in sentiment following product launches for example, and to match certain kinds of feedback with demographics and geographical locations to gain an insight into patterns of responses. Information gained can then be used to inform the process of 'marketing out'.
The evidence suggests that most companies still have a long way to go in terms of using social media to actively deliver better customer service. Recent statistics from EngagementIndex suggest that while an average daily volume of tweets directed to a company might be around 20-40, rising by a factor of ten to 200-400 when things go wrong, about 70% of these tweets get ignored.
Equally, a straw poll taken at a recent update given by industry guru Martin Hill-Wilson on the topic of social customer service found that only 27% of the audience felt that they could cope with a significant issue via social channels.
Humans are interactive and social beings, which is why social networking has experienced phenomenal growth. Around half the UK's population is now on Facebook for example with 30 million users registered across the country. Escalating use of mobile devices amongst consumers has also led to the emergence of Bring Your Own Device (BYOD) as a force in the working environment. Businesses today increasingly need to ensure they are tapping into these consumer-driven trends, embracing these technologies and using them to deliver improved customer service and enhanced competitive edge.
---
Additional Information
For additional information about Enghouse Interactive view their Company Profile