Software Box Limited (SBL), one of the UK's leading providers of information security solutions to the public and private sector, is partnering with Sinclair Voicenet, the UK's longest established specialist provider of multimedia call recording, contact centre applications and PCI security solutions.
T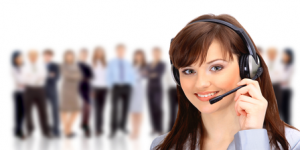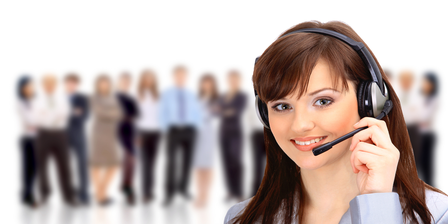 his new partnership will enable SBL to enhance its portfolio of information security solutions and deliver greater value to customers, from SMEs to the largest multi-site enterprises.
"We are pleased to be partnering with Sinclair Voicenet, as it enables us to take advantage of the company's market-leading expertise in providing PCI DSS-compliant solutions to contact centres handling sensitive personal information during telephone-based Cardholder Not Present (CNP) transactions," commented Samantha Hickman, Strategic Manager at SBL.
"This partnership will enable us to offer the widest range of information security solutions, which deliver the highest level of protection for our clients and their customers."
SBL and Sinclair Voicenet will jointly explore new opportunities throughout the public sector for SmartVoice Protect, a PCI compliance solution that ensures that Sensitive Authentication Data relating to credit and debit cards is not overheard, recorded or stored in contact centres. Whether deployed as a premise-based or cloud-based solution, this innovative and cost effective solution will dramatically reduce the level of PCI auditing required to deliver substantial cost savings and a rapid return on investment.
According to Peter Gough, a Director of Sinclair Voicenet: "We are committed to building close working relationships with channel partners and are delighted to be working with SBL, which is one of the UK's most innovative providers of information security systems. Sharing the same approach to delivering great customer service will enable us to deliver innovative, market-leading solutions that enable contact centres to achieve significant performance and efficiency improvements."
---
About Sinclair Voicenet


Founded in 1967, Sinclair Voicenet Limited is the UK's longest established specialist provider of multimedia interaction recording, quality management, interaction analytics, customer feedback and workforce management solutions to diverse industry sectors including contact centres, financial institutions and public safety through to local authorities and utilities. Sinclair Voicenet was one of NICE Systems' first Platinum Partners and is the only company to qualify as a NICE Master Distributor, the ultimate level of accreditation. The company is the UK's leading independent expert in the deployment of NICE services and solutions and also work on behalf of other approved NICE resellers.
For additional information visit the Sinclair Voicenet Website or view their Company Profile