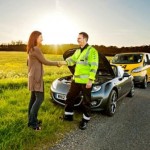 Sabio have announced that it is to carry out a major refresh of the AA's core Avaya communications infrastructure. Sabio will also provide an ongoing support service for the AA, ensuring that its Avaya solutions continue to perform optimally in order to handle interactions with its 15 million members across the UK and Ireland.
The AA is the UK's leading breakdown service with more dedicated patrols than anyone else. Its upgraded contact centre infrastructure will be based on an advanced Avaya Aura® Communications Manager platform and an Avaya Call Management System. Sabio will also deploy its innovative MaaS, Monitoring as a Service, capability to provide the AA with additional visibility of its end-to-end contact centre technology platform.
"At the AA we're passionate about delivering great customer service, around the clock. It is vital that we have the right technology, supported by the Avaya partner that we believe is the best fit for the AA. Looking to the future we needed an expert technology partner to help us in developing our next generation, multi-channel communications infrastructure," commented Simon Brown, Infrastructure Services Manager for the AA.
"We selected Sabio for two main reasons. Firstly, Sabio evidenced to us a considerable depth of knowledge in applying Avaya contact solutions. Secondly, everyone at Sabio delivers this knowledge with an enthusiasm, professionalism and passion for customer service which is very much what we live and breathe in the AA. This match of complementary cultures gives me every confidence we will have a very successful partnership," he continued.
"It's great news to be chosen as the AA's preferred contact centre technology support partner. Their decision reflects the strength of Sabio's Avaya service offering, particularly the in-depth Avaya and Verint expertise demonstrated each day by our Glasgow-based Support Centre and our nationwide team of Sabio engineers," added Adam Faulkner, Founding Director at Sabio. "As a best practice contact centre technology specialist, we'll also work closely with the AA to help them take advantage of a more integrated approach to digital customer contact as they evolve their customer journey over the next exciting chapter in their 109 year history."
Sabio's new contact centre communications platform will support the whole of the AA, either based at one of six AA UK locations or based at home. The Avaya solution will deliver the highest levels of availability to reflect the business-critical nature of the AA's customer contact operations.
Sabio delivers proven support for contact centre and unified communications technologies, with full 24x7x365 coverage against 1st, 2nd and 3rd line support activities for key Avaya, Verint and Nuance technologies. Sabio's Glasgow-based Support Centre achieves a 100% SLA for P1 and P2 incidents, 97% remote resolution and resolves 93% of all incidents in house.