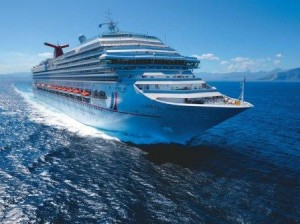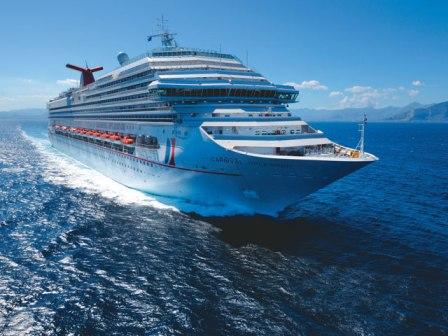 For a major global cruise company such as Carnival, the contact centre plays a key role within a broader customer engagement strategy that is focused on understanding, anticipating and responding to the needs of its current and potential customers. Having an effective contact centre infrastructure in place is critical to achieving the company's goals, and Carnival is worked closely with its customer contact technology partner Sabio on the ongoing deployment of a best practice Avaya Aura® Workforce Optimisation solution incorporating Workforce Management, Call Recording and Quality Monitoring.
Operational Challenge:
Customers contacting Carnival's contact centre at its UK headquarters in Southampton quite rightly demand the highest levels of service. However Carnival found that its ability to successfully resource and plan its contact centre operations was limited by an underperforming workforce management (WFM) system. This had left the company's resource planning team having to resort to using manual spreadsheets in order to support critical WFM processes such as annualised hours. This clearly was having an impact in terms of the company's contact centre planning productivity.
Sabio Solution:
Carnival had reached the stage that it was considering replacing its entire WFM system. However, after an initial week's consultancy with Sabio's specialist Workforce Optimisation team, it was relieved to learn that the issues were as much to do with the configuration and deployment of their system rather than the solution itself. Sabio's WFO specialists were able to reconfigure Carnival's original WFM system, stabilising its performance before engaging on a project to upgrade to the latest version of Avaya Aura® Workforce Management, Call Recording and Quality Monitoring
Results Delivered:
Sabio's specialist WFO Consultancy expertise meant that Carnival was able to shelve what would have been a six-figure WFM replacement investment
Reconfigured and updated Avaya WFM solution will replace previous requirement for manual spreadsheets to support annualised hours
New WFM solution helps save two hours every week by avoiding need to recompile shifts whenever agents join or leave
Integrated Avaya Aura® Workforce Optimisation approach will allow Carnival to focus more on its core customer engagement goals, with integrated Quality Monitoring and Coaching contributing to an improved experience for customers
Carnival – the leading global cruise company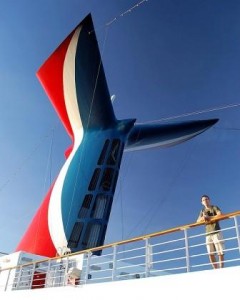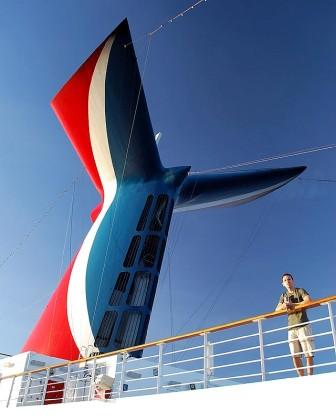 Carnival Corporation & plc is a global cruise company and one of the largest vacation companies in the world. The company's portfolio of cruise brands includes P&O Cruises and Cunard in the United Kingdom, as well as major brands such as Carnival Cruise Lines, Holland America Line, Princess Cruises, Seabourn, AIDA Cruises, Costa Cruises and Iberocruceros worldwide.
Carnival operates a fleet of 100 ships worldwide, with another seven ships scheduled for delivery by March 2016. For over a century and a half, the iconic ships of Cunard have been defining sophisticated ocean travel, while P&O Cruises can trace its roots back over 175 years. Together Cunard and P&O Cruises join Carnival's other brands in offering exceptional choices and service – providing not only memorable experiences for customers but also great value for money.
Ensuring an optimum customer experience
Choosing a cruise on one of Carnival's ships represents an important decision for customers, and it's important for the company to engage successfully with both potential and existing customers at every stage of their journey. So whether it's customers first dreaming about their cruise, researching their different options, and then selecting and buying their cruise holiday, Carnival works to create and maintain a supportive dialogue at every stage of the cycle. Cruises are often purchased many months ahead of departure, so it's also critical that the company reaches out to customers while they're waiting for their departure date – re-assuring them of their purchase, and providing them with opportunities to anticipate and enhance their trips.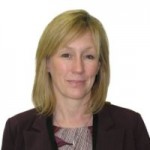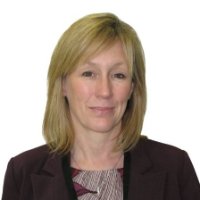 "Effective customer contact is at the heart of this activity, with Carnival's team of contact centre agents trained to listen, recognise, react and respond to cruise customers' needs at different stages of their journey," said Julie Warne, Head of Customer Contact Centre, Carnival UK. "As an organisation we're committed to delivering personalised experiences to our customers, and the conversations that take place within our contact centre are critical to our understanding of the customer journey."
Having the right contact centre resources in place
"Given the seasonal nature of our business, it's critical that we have the right resources in place to handle customer demand at different stages of the year," she added. "The cruise industry is famous for its 'wave season'. Ours starts in December, and we have to be ready to accommodate substantial customer call volumes. In some months, for example, we might be receiving twice as many calls as others."
Volumes are also impacted by major launches. 2015 will see the maiden voyage of Britannia, P&O Cruises' new 3,600 passenger ship – the biggest ever built for the British market, with five-star luxury and cuisine from Marco Pierre White and a James Martin cookery club.
"We had a Workforce Management solution in place to support our resource and planning requirements for our 250-agent contact centre, however we had reached a stage where the software really wasn't correctly configured to meet our requirements," recalled Julie. "With seasonal volumes, for example, it was important for Carnival to be able to offer annualised hours to agents – however the solution we had in place couldn't support this. We knew that something had to change."
Finding a specialist Workforce Optimisation partner
For Julie and the Carnival UK contact centre team, the inability to address annualised hours was proving frustrating. "We had got to the stage where we were having to extract data from our WFM system into Excel before we could come up with the right annualised hours data. We also had issues in terms of scheduling multi-skilled FTEs, making it difficult to produce realistic capacity plans, and this meant that our what-if scenarios were always a bit clunky.
"These concerns meant that our resource & planning team were having to work much harder than they needed to," recalled Julie. "Fortunately, when attending a Professional Planning Forum event, we met up with contact centre technology specialists Sabio who suggested to us that the concerns we had were probably as much to do with the way our existing WFM tool had been deployed rather than inherent problems with the system. We were impressed that Sabio was prepared to back up its opinion with some initial consultancy to see how we could get our Workforce Management back on track!"
Putting a core Workforce Management framework in place
Sabio's Workforce Optimisation Consultancy team took time to work closely with Carnival's Resource & Planning team, systematically resolving the company's specific WFM concerns limiting the performance of its original software installation.
Initial indications, for example, suggested a real opportunity to unlock operational performance improvements by running shifts in six-week blocks rather than every week – generating savings of two hours a week whenever an agent started or left. Carnival also worked with Sabio on an initial trial to deploy fully flexible rules-based shifts across the contact centre to improve shift efficiency.
Once these projects were completed, Sabio then helped Carnival move towards its deployment of a next generation Avaya Aura® Workforce Optimisation implementation incorporating Workforce Management, Call Recording and Quality Monitoring.
"At Carnival we recognise the importance of WFM for effective forecasting and scheduling, however in many ways a successful Workforce Management platform is just the first stage in delivering an integrated framework for customer engagement," continued Julie Warne. "Getting the right agents in the right place is just the start, with a more integrated call recording, quality monitoring and coaching approach we can really begin to shape the more qualitative aspects of our agents' performance.
"Our aim has always been for agents to develop an increasingly specialist relationship with our callers, particularly as it may take up to five or six interactions before a customer finalises all their individual cruise requirements," she added. "For us this means that it's not enough just to have one successful call, we actually require a consistently high quality performance across the whole engagement cycle as each interaction provides an opportunity for us to deliver further support. For some customers this might involve fine-tuning their cabin choices, booking hotels at the start and end of their cruise, or discussing excursion opportunities. For others it might simply be offering re-assurance that their cruise arrangements are all running according to plan."
Unlocking performance improvements through WFO
Working together with Sabio is giving the Carnival UK contact centre team a much stronger foundation based on the likely benefits that an integrated Workforce Optimisation platform can deliver.
When the latest version of Avaya WFM, Call Recording and Quality Monitoring is fully deployed, Carnival UK expects to take advantage of a range of advances including improved levels of real time adherence, full support for annualised hours, as well as the ability to generate more meaningful 'what-if' scenarios. Agents particularly appreciate Avaya WFM's ease-of-use, with features such as self-service holiday booking and shift swaps providing them with greater control over their schedules.
For Julie Warne working with Sabio on this workforce optimisation project has demonstrated the importance of having a stable WFM foundation in place – particularly when it comes to unlocking further performance improvements. "Effective WFM is a pre-requisite for a successful contact centre operation, however it's also about the space it gives you to focus on other Workforce Optimisation aspects such as Quality Monitoring and Coaching," she explained. "WFM enables us to have the right people in the right place at the right time, but it's further aspects such as Quality Monitoring and Coaching that will make sure we make the best use of that time."
Focused on continuous improvement
"We're really excited that our team leaders will be able to tie Quality Monitoring activities directly to the Customer Experience we offer. For example, we'll be able to score calls not just on traditional metrics but also on how we believed the call went for the customer and how well our agent did in helping to achieve a customer's desired outcomes," continued Julie. "We're always looking for areas where our agents can make stronger emotional connections with our customers, and our team leaders will also be able to flag and share best practice customer engagement examples with other agents, contributing directly to our continuous improvement strategy.
"Flagging will also let us act on interactions where agents could have done better – perhaps missing an up-sell opportunity or failing to pick up on a specific customer signal. With Avaya Aura® Quality Monitoring we can now track these specific interactions," added Julie. "If, for example, an agent didn't spot a chance to provide a customer with appropriate accommodation in New York, we can use our new WFO solution to schedule a coaching system via WFM, and share relevant documentation and eLearning material prior to that session."
It's this kind of in-depth integration that illustrates the ongoing benefits of working with a proven expert Workforce Optimisation partner such as Sabio. "At Carnival we're committed to doing everything we can to deliver an enhanced customer engagement experience," said Julie Warne. "Before working with Sabio we had a committed Resource & Planning team who were staffing our contact centre without receiving the underlying WFM support they really needed. After engaging Sabio we quickly noticed the change. Sabio not only understood all aspects of the WFO technology and were confident about its outcomes, but were also happy to take ownership of the project. This is enabling us to focus on unlocking the performance benefits that we'll need to keep improving performance – each and every day."
Carnival also found that having a closer working relationship ensured that it was able to take advantage of Sabio's more focused contact centre support capabilities. A proper post-implementation review helped resolve any outstanding issues, while training structured precisely to Carnival's needs ensured the optimum use of the Avaya WFO solution.


For additional information see Sabio's Company Profile