RSVP Call Centres has been identified in London Stock Exchange's '1000 Companies to inspire Britain'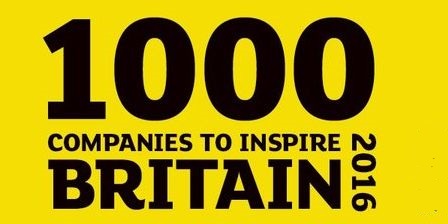 RSVP Call Centres Ltd has been recognised in the London Stock Exchange's '1000 Companies to Inspire Britain' report which identifies the most dynamic and fastest-growing small and medium sized businesses (SMEs) in the UK.
RSVP Call Centres Limited is one of the UK's leading call centres and the only contact centre to be staffed across the board by actors. RSVP is now in its 28th year and is enjoying exceptional year on year growth. Over the past 6 years the business has taken on 2 extra floors in the Northern and Shell Tower in London's Docklands to seat an additional 240 operators, its turnover has increased annually by 125%, and the number of clients has grown from 9 to 60. Another 100 positions will be added in 2016.
The reason that RSVP is constantly out-performing competitors is a combination of a long standing, dedicated Management team and a staff base which consists entirely of confident and talented professional actors recruited from London's vibrant West End. Their training enables them to engage and build a unique rapport with callers from all walks of life.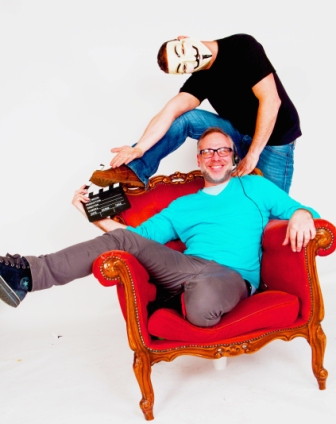 Mark Abernethy, Managing Director of RSVP:
"RSVP has traditionally been a well kept secret so it was a wonderful surprise to be told that the London Stock Exchange has chosen us as one of Britian's top 1000 companies.
We've always believed that we have a dynamic and inspiring company and it is very encouraging to have this officially acknowleged. I believe that we have become one of the leaders in the industry due to the fact that we nurture unique, talented call centre agents. We look after our agents and we believe in keeping their creative dreams alive. They love coming to work, it's an upbeat atmosphere, and many stay with us year after year, which is unusual in this industry. They know our client accounts inside out. We also use the very latest technology for all accounts so it means that we can offer an exceptional all round service.
We are very proud to have been recognised by the London Stock Exchange and would like to acknowledge the ongoing support of our clients which include some of the most innovative and exciting companies operating in the UK.".
The Directors and staff at RSVP are delighted to have been identified as one of London Stock Exchange's '1000 Companies to Inspire Britain'. The report is a celebration of the UK's fastest-growing and most dynamic small and medium sized businesses.In order to be included in the list companies needed to show consistent revenue growth over a minimum of four years, significantly outperforming their industry peers.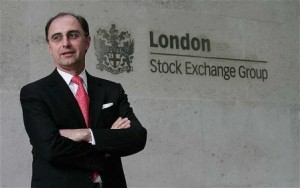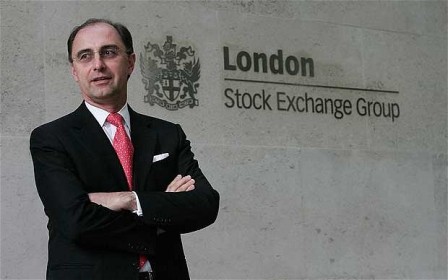 Xavier Rolet, Chief Executive, London Stock Exchange Group said:
"High growth SMEs are the driving force behind the UK economy, developing the skills, jobs and growth we need. But ambition alone is not enough; their success must be highlighted and their growth properly supported with appropriate finance. That's why today's event is so important: demonstrating the strong alliance between UK Government, financial market participants, investors, entrepreneurs and companies to support these inspiring businesses.Today's celebration is fundamental to London Stock Exchange's core, the need to support UK high growth companies in their journeys from Start-up to Stardom and create an entrepreneurship revolution."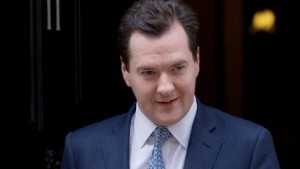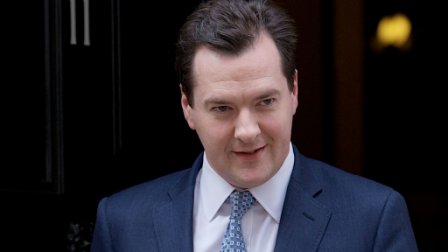 Writing in the publication, The Rt. Hon. George Osborne MP said
"UK high-growth businesses are leading the charge in rebuilding our economy. These companies are the backbone of the British economy. They create high-quality, well paid jobs, innovate and drive economic growth. This government fully understands the need to support ambitious entrepreneurs and ensure they can access the finance they need to grow.We have held the steadfast belief that –alongside deficit reduction – nurturing entrepreneurs, creating jobs, supporting hard-working families and keeping taxes low would get the UK economy back on track. Our measures to increase access to finance for business and encourage more investment have had a transformative effect on our economy."
---
Additional Information
To view the complete London Stock Exchange '1000 Companies to inspire Britain' Click Here
For additional information about RSVP Call Centres visit their Website