The robust rostrvm® Cloud Contact Centre Service from Rostrvm Solutions is now available on the Digital Marketplace, through the government's G-Cloud framework. You can find it in the Software as a Service (SaaS) category.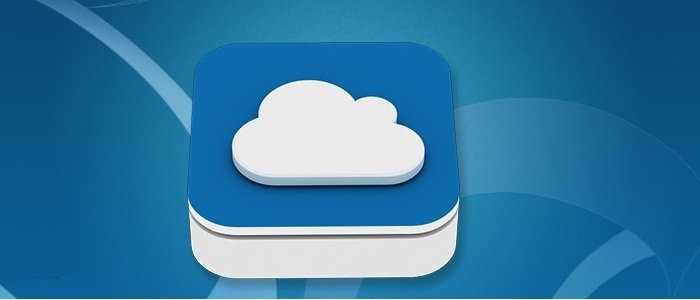 Rostrvm Solutions' software has been used successfully by household names in the private and public sector for many years. The beauty of rostrvm is that it enables you to enhance current capabilities without replacing existing infrastructure. This provides great cost savings, reduces any risk and is quick to deploy.
All public sector organisations can use the Digital Marketplace to find the rostrvm Cloud Contact Centre Service.
Also known as poweredbyrostrvm, the Cloud Contact Centre Service is reliable and has been built to deliver enterprise-grade functionality and performance. It helps organisations to deliver high levels of customer service across multiple contact channels.
The easy-to-use application suite supports sophisticated inbound call handling with IVR for intelligent queuing and skills-based, multi-channel ACD. Callers are given relevant menu options to select from and are put through to the right advisor, so they receive an effective response from you.
Agents are also fully supported by the rostrvm service. In-call scripts and screen pops ensure the right information is covered and compliance achieved. Auto-update for desktops means agents don't have to grapple with multiple desktop applications; they are integrated into one smooth system to improve consistency, speed up contact handling and ensure best practice.
Outbound contact management can be used creatively to maximise resources and 'do more with less'. It offers both automated dialling and manual calling options.
Voice call handling is standard for both inbound and outbound services, with integrated multi-channel add-ons for email, SMS and web chat, to ensure you can communicate at the right time in the right way with your contacts.
The rostrvm system enables call recording and retrieval with meta data tagging, so that you can easily find and play back calls for training and compliance purposes. It also has full operational and business outcome reporting, with real-time displays and dashboards for Inbound and Outbound reporting requirements.
Furthermore, rostrvm puts your staff in control with intuitive interfaces and tools; it also enables them to work remotely. All this is backed up by Rostrvm's UK-based support from our experienced experts.
---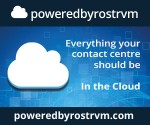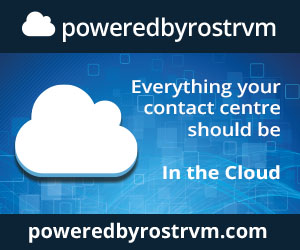 Additional Information
To find Rostrvm on the Digital Marketplace visit Click Here
For additional information on Rostrvm Solutions visit their Website