Reed in Partnership Embark on Its Exciting Growth Journey With the Help of a Cloud Contact Centre Platform
About Reed in Partnership – Founded in 1998, one of Reed in Partnership's main mission is to positively transform people and their communities.
With hundreds of thousands of people across the UK benefiting from accessing a Reed in Partnership service and using it to change their lives for the better, the organisation is proud to have diversified its business across several sectors.
Reed in Partnership services range from expert advice, business support, E-Assessments, employment, health, justice, recruitment support, skills & training, and youth.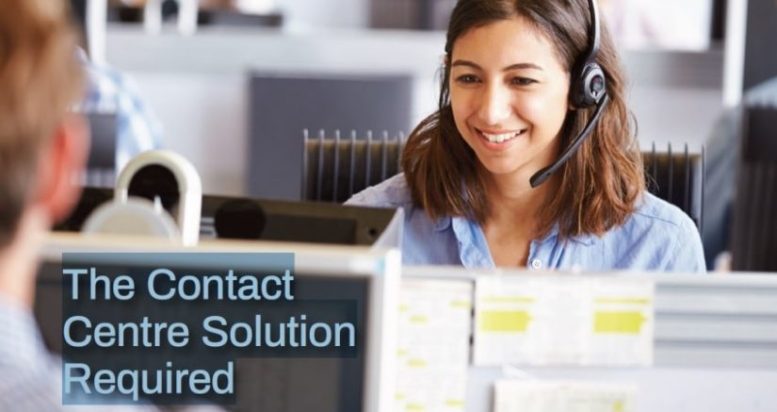 With a vital commitment to making a difference in communities, and supporting its contractual requirements, Reed in Partnership originally set out to look for a call recording system to manage its increasingly growing inbound and outbound calls. It was then that Reed in Partnership started discussions with Business Systems around its contact centre needs, and soon realised a call recording system was just the tip of the iceberg.
An exciting project was then launched to customise NICE CXone – a cloud contact centre solution that would not only record inbound and outbound calls, but would also:
– route calls to the right agent
–  help manage contracts in multiple offices
–  provide remote working flexibility
–  provide custom agent dashboards
–  and most importantly, be one of the pillars behind Reed in Partnerships sensational growth journey to transition from a service provider to a traditional and successful contact centre.
As Nick Hughes, Regional Director at Reed in Partnership states,
"We understood that we needed to approach the market for a flexible call handling requirement solution, but we needed direction on which one would work for us. Business Systems approach helped to customise a solution that we didn't realise we needed, ticked all our boxes and met all our requirements for the different contracts we manage."
Challenges Prior to Implementing NICE CXone
Identifying Peak Periods
Prior to implementing CXone, Reed in Partnership was struggling with a lack of call functionality. The current set up allowed for little to no visibility of call analytics and call traffic volumes were unpredictable. This meant identifying peak contact periods as well as the staffing needed to meet these requirements, was an uphill battle.
Identifying Agent Availability & Performance
With its original set up, Reed in Partnership found assigning the correct agent with the correct skillset to manage inbound calls a challenge. Working from an Excel spreadsheet to manage available agents and expertise had become an onerous and prone to error
task.
Improving Customer Satisfaction
Prior to implementing CXone, a lack of a call queuing system was impacting customer satisfaction as well as the customer journey. Recognising a need to demonstrate to its customers what the organisation was doing to improve its services and operation, Reed in Partnership required a sophisticated call handling system to meet its growing requirements.
Benefits of Implementing Cloud Based Call Handling with NICE CXone
Skills-Based Call Routing
By implementing a cloud-based contact centre solution, Reed in Partnership is now able to successfully manage the flow of information when an inbound call comes through. If a customer calls, the system now ensures an introduction to the company is played back. In addition, the system can now auto route, depending on how long the customer has been on hold for.
In terms of the call flow, the automatic call distributor (ACD) ensures the call is quickly routed to the right agent with the right skillset. This has worked particularly well for Reed in Partnership where some contracts may require agents accessing multiple databases. With skills-based routing, the call can then be re-routed based on an agents particular skill in accessing and understanding different databases.
Agent Proficiency
As well as skills-based routing, Reed in Partnership has also been using agent proficiency scores to ensure a smooth onboarding for new employees. By using agent proficiency, the system ensures the proficiency level is set to a lower level for new starters and automatically increases week by week. This ensures that new agents are not handling the volume of calls which more experienced agents handle. This also allows agents to be onboarded in a non-pressurised manner.
Call Observations
With the new system in place, Reed in Partnership can now carry out detailed call observations by using feature rich call functionality within the system. For example, agents and supervisors can now tag calls during or after the interaction is taking place. Call  functionality such as this allows agents to tag a contact with one or more labels during an interaction. These tags can then be assigned to interactions which possess a certain characteristic.
In addition, if an agent now receives a call from a contact which they have applied tags for, their agent interface will display a list of all those associated labels. For instance, Reed in Partnership is now using call tagging functionality to track the volume of calls received, for employment services per job centre.
As well as call tagging, agents can now also assign a label that describes the outcome of a call. By tracking call outcomes, Reed in Partnership can now gain valuable insight, which can then be used to optimise its agents' performance.
As Nick Hughes comments,
"Having the ability to carry out detailed call observations has encouraged Reed in Partnership to set up an observation framework where supervisors now listen to 4/5 agent calls per month. In fact, having this framework in place has formed the basis for Reed in Partnerships performance model."
Personalised Contact Centre
Performance Dashboards
By investing in a cloud contact centre solution, Reed in Partnership can now build custom real-time dashboards for each of its contracts and offices. The dashboards show vital contact centre information such as agent availability and call queues. The custom dashboards also allow Reed in Partnership to delve deeper into why agents may not be available to take calls, such as long wrap up times or agent scheduling issues.
By using dashboards, supervisors can also see their own team's performance, overall office performance and contract level performance. Having visibility into overall and granular productivity has enabled Reed in Partnership establish benchmarks for its call handling, rather than just focusing on being available to take the calls.
As Nick Hughes states,
"The management information available through the NICE CXone solution has provided Reed in Partnership with a better understanding of how customers are perceiving our service. It has enabled us to excel and develop our operations, meaning we are not just a call handler but a successful contact centre. Call management is now at the heart of what we do."
Remote Working Flexibility
Investing in a cloud contact centre platform has provided Reed in Partnership with more flexibility than ever before. As the organisation had already planned its digital workplace rollout with the aid of NICE CXone before the 2020 pandemic hit, Reed in Partnership was well prepared for the onset of remote working.
As CXone is a cloud-based software platform, the system is accessible to all agents who have a laptop and a good internet connection. In addition, a cloudbased model also means no software installation is required at the time of set-up.
As well as the advantage of remote working flexibility, Reed in Partnership has also benefited from the ability to increase or decrease its agents as and when required. With significant fluctuations depending on which services are being offered and within which sector, Reed in Partnership can now monitor peaks and troughs assessing its staffing levels accordingly.
With a cloud contact centre model, the organisation is now also able to scale up and down, paying only for the seats being used.

CXone was implemented by Business Systems several years ago and is now firmly embedded into the organisation.
To ensure the solution is being used to the best of its ability, a Business Systems Quality and Training Consultant ran two separate sessions – one for supervisors to understand how to manage the system and personalised real-time dashboards, and one for agents to understand how to manage call handling and dashboards.
In fact, the training sessions provided by Business Systems were so invaluable, that it has now become part of the standard induction for new agents into the business.
In terms of support management, Reed in Partnership can now also access a dashboard detailing all its logged support cases and the progress of each case.
In addition, the organisation has regular catch-up calls with its Business Systems account manager to check that everything is progressing as it should.
As Nick Hughes comments,
"The BSL team have provided excellent support and training sessions. The feedback from all the Reed in Partnership staff involved in the new processes has been very positive. The contact with both the Service Desk and the engineers has been superb and everyone been very helpful in getting any issues resolved in a speedy manner."
The Future
Implementing a cloud contact centre call handling system has truly been a turning point for Reed in Partnership. It has allowed the organisation to excel in customer service and accelerate its performance. To further excel, Reed in Partnership is now considering implementing a Workforce Management system to efficiently plan and schedule its agents.
The benefits gained from investing in NICE CXone has played a key part in Reed in Partnerships mission – positively transforming people and
their communities.

To download the full Case Study from Business Systems Click Here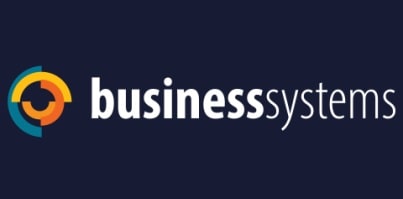 Business Systems specialises in providing mission critical Enterprise Communications Solutions to enable digital transformations for
contact centres.
We provide Monitoring & Compliance and Workforce Engagement Management solutions along with the underlying Cloud
Communications software and infrastructure needed to deliver them.
Our professional services team work closely with customers such as UK Power Networks, Zen Internet and Leeds Building Society.
We represent organisations such as Calabrio and NICE as well as developing our own technology.
For additional information on Business Systems view their Company Profile